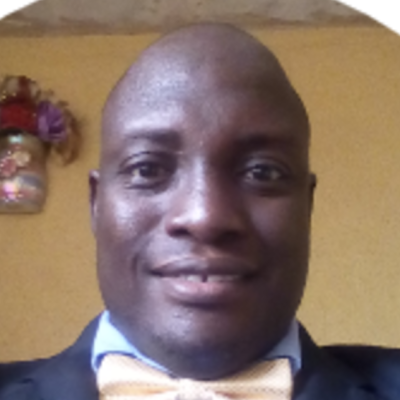 Michael A.
WAEC Physics Tutor
Home tutor in Alimosho, Lagos
WAEC Physics Tutor with 10 years Experience and 25 straight A's ex-students
I have taught WAEC Physics to many students for 10 years ,I possess a strong passion for the subject with many success stories of candidates with A's, B's in Physics WAEC exams. I have a lot of experience teaching this exams, for instance, stating and creating awareness to students the different areas/branches of physics to study, how to interpret and calculate problem questions:showing their working steps,sketching/drawing graphs and most importantly stating the S.I units of quantities.
As a tutor of Physics,I possess a unique methodology of imparting knowledge into students which enables them to do excellently well in their exans. For instance, the WAEC physics exam is divided into sections : Practicals/Objectives/Essay. For the practical part, I emphasize on table creation,plotting of graphs and others. For the essay part,divided into section A and B. The B part, having the highest score, I state and explain likely questions according to the aspects of physics.
About
I am a graduate of Telecommunication and Electronics engineering from petroleum training institute, Effurun Delta state.
I have over 10 years experience working as a secondary school teacher as well as a private tutor in areas like Mathematics/Further Maths, Physics and Geography( especially in practicals: Map reading and Regional)
I reside in Lagos and have successfully taught many students to pass external exams such as Waec/NECO, JAMB/ post-UTME and A'levels.
I possess a unique set of skills of imparting knowledge to students by using concepts, illustrations, explanatory diagrams and vital comprehension with applications in real life. This enhances the students interest by ensuring the subject matter is continuously lively during the lecture and to boost assimilation and memorization even after classes.
Education
HND Telecommunications Engineering




Jan 2006 - Oct 2007

Petroleum Training Institute, Effurun, Delta State

ND Industrial Maintenance Engineering




May 2002 - Dec 2003

Yaba College of Technology, Yaba
Experience
Science Teacher




Feb 2017 - Present

White Garden College

I teach Physics,Mathematics and Further Maths with speciality in Calculus,Vectors and Matrices. I undergo practical class in Mechanics and Optics. I also impart knowledge to the school's tutorial centre teaching Optics,Heat and calculus as in UME(JAMB)classes.

Technician Operator




Feb 2009 - Jan 2010

Unilever Nigeria plc

I basically operated the Filing machine for toothpaste into foil and the autocartoner machine for packaging the filled tube paste. Also, I did maintenance and repairs on both machines.

Science Teacher




Jan 2016 - Jul 2016

Mila Secondary School

I taught physics and geography. I also performed experiments(physics) to complement classroom theories. I taught the students practical geography (Map reading).