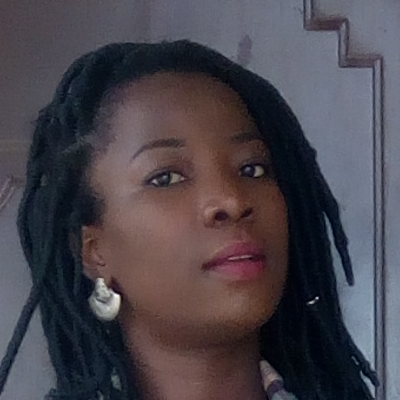 Victoria E.
Common Entrance English Tutor
Home tutor in Municipal Area Council, Abuja
Common Entrance English Tutor
I possess the following characteristics which are unique to my person:
Imagination: I bring new ideas to bear which breaks monontony and makes students take lively participation in the class. I also encourage students to express themselves.
Innovativeness:
1) I introduce changes and new ideas.
2) I dare to be different and encourage unique thinking among students
Interaction: I encourage students to ask questions no matter how simple it may seem.
Independent thinking: Real thinkers are independent and challenge the status quo. I encourage this among my students as well
Interdependence: I believe man is a social animal and interpersonal relationship is the key to success as a student in today's competitive world. The one who knows how to relate with others can climb up the ladder of success. Those who are interdependent use positive language and win people. They are polite, pleasant, practical, persuasive and powerful.
Victoria E. also teaches
About
I am a graduate of English, I have PGDE and M.A in English Language. I have taught Phonics, Mathemathics(lower and upper primary and JSS level) English, for almost five years with success rate of 96% both in WAEC, NECO, JAMB and university level for language students.
I have experience as an English Language teacher, editor and Phonics teacher and currently a subject/ secretary in a school in Lugbe. I am determine but enthusiastic as I love reading and reaserch works too.
Education
B.Tech Education




Feb 2018 - Present

National Teachers' Institute

M.Eng English and Literary Studies




Mar 2016 - Present

University of Abuja
Experience
English teacher/Secretary




Jan 2016 - Present

Flashygems Academy

• Implements designated curriculum • Maintains lesson plans as required by school policy • Assigns reasonable tasks and homework to students • Provide adequate information, plans, and material for substitute teacher • Perform any other tasks assigned by the Management. Secretary - Write notice and send out information to parents as at when due - update information on the school social media - type and edit examination questions -organise training for staff. -

Teacher




Apr 2015 - Present

Activemind Tutor

Teach all areas of primary/Secondary curriculum; Motivate pupils with enthusiastic and imaginative presentation Keeping up to date with changes and developments in the structure of the curriculum Access and evaluate students' progress in written and oral work

EnglishTeacher/Phonics Teacher




Mar 2016 - Present

Active mind Tutor

• Implements designated curriculum • Maintains lesson plans as required by school policy • Assigns reasonable tasks and homework to students • Provide adequate information, plans, and material for substitute teacher • Perform any other tasks assigned by the Management

English Teacher




Jan 2015 - Present

Activemind Tutor

-Teach all areas of primary/Secondary curriculum; -Motivate pupils with enthusiastic and imaginative presentation -Keeping up to date with changes and developments in the structure of the curriculum -Access and evaluate students' progress in written and oral work