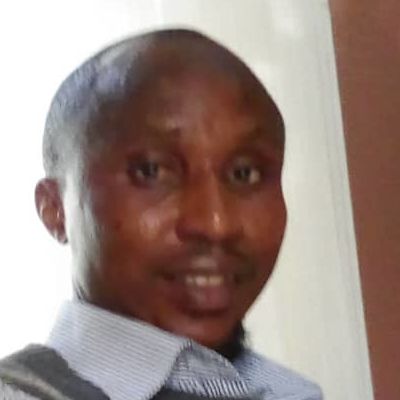 Mr. A.
British Pre-Primary & Lower Primary General Tutor
Home tutor in Lekki, Lagos
Making teaching as fun as barrel of Monkeys for kids
I have been a general tutor for 18 years.Children are always happy to see me teaching them because of my instructional/physical materials and the skills I apply while impacting knowledge.
My love for kids,my vast knowledge of the British and Nigerian curriculum for 18 years makes my work much easier.
I can state categorically that I have produced pupils that recited the 2,3 and 4 time tables while in year 1 and I'm very sure that I can always do better with your ward if given the opportunity.In addition,your child would be able to spell 4 and 5 letter words in year 1 and beyond that in years 2 and 3 respectively.
Your child's curiisity,social skills,resourcefulness,assertiveness,humility and confidence would also be worked on accordingly.
My experience with children also makes me understand that, children are truly God's given gift to humanity and should be treated as such.
A tutor and most importantly a lower primary tutor should be as calm as posible while impacting knowledge and that is exactly what I have got to offer because that makes me achieve my aim as promptly as as possible.
Kindly request for my services and have a better idea of what I have talked about.
Seeing is believing.
Mr. A. also teaches
About
I'm a graduate of computer science from the Lagos state university Ojo.
I have 18 years of productive experience working as a private tutor in the areas of Mathematics,Quantitative reasoning,Verbal reasoning and Basic Science.I live in Lagos where I have been able to successfully tutored over 300 pupils / students to excel in various school exams,national exams and international exams.
My rear skills of imparting knowledge remain my major strength as my pupils / students remain highly motivated and successful even after my reign as their tutor.
Education
B.Sc Computer Science




Jun 2006 - Jun 2011

Lagos State University
Experience
Mathematics and Science teacher




Jun 2001 - Apr 2005

Excel Tutors

Excel Tutors is one of many tutorial centres in Lagos Island. I taught Mathematics and Science in the Basic classes,J S S classes and S S S 1 in an easy way and a friendly manner. The students called me problem solver probably because of the manner at which I managed them.

Class teacher




Jun 2004 - May 2008

Joade private school

As a class teacher in Joade private school,I taught Mathematics,English Grammar,English Comprehension, English Composition,English Spellings/Dictations,Quantitative reasoning,Verbal reasoning,Science and General Knowledge, I marked attendance in the mornings and afternoons, I wrote lesson notes, I set exam questions and I managed the school sport teams i.e football and relay.

Class teacher




Jul 2008 - Jul 2015

St Mary's private school

As a class teacher in St Mary's private,I taught Mathematics,English structure,English Comprehension,English Composition,English Spellings and Dictations,Quantitative reasoning and Verbal reasoning .In addition,I marked register,wrote lesson notes and set exam questions. As the school's games master,I ensured that,the pupils always came out in flying colours,they were either first or second but in most cases first position. I also trained the kids for the spelling Bee competition and they did well.

Tutor




Jan 2019 - Present

Prepclass Home Tutors

1. Impact the student with basic knowledge of the subjects being taught. 2. Create an environment conducive to learning and discipline. 3. Make engaging lessons that develop the student's critical thinking and problem solving skills. 4. Assist the student's progress regularly. 5. Plan and supervise purposeful assignments. Key achievements: • Develop interests of students towards the subject being taught • Work diligently and efficiently without any major problem.