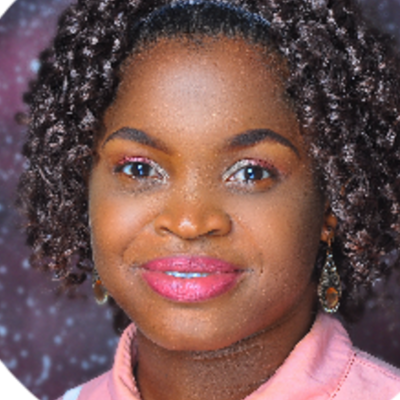 Ruth C.
Upper Primary English Tutor
Home tutor in Ikeja, Lagos
Upper/lower. Primary tutor with over 8 years experience and an excellent result in my course of study.
As a teacher, I enjoy leading, directing and guiding young ones into learning using teaching methods that meets their needs. I have become a role model for some who see the passion I put in this job. In addition to this, as a diction and phonics instructor I have helped pre-primary pupils (2 to 3 years) starting from foundation, that is, writing letters. Then they proceed to blend letters to form words and then begin to read simple sentences.
Furthermore, upper/lower primary pupils are not left out. Interestingly, I have been able to assist more than twenty of them have the ability to articulately pronounce English sounds when they express themselves. This I do by using the International Phonetic Alphabet (IPA). I also use teaching aids and teaching methods which works like magic.
It feels so good to be in this profession. I will say I love and enjoy being a phonics/ phonetics and diction instructor.


About
I am a graduate of Federal college of Education, Akoka, Lagos. I reside in Lagos state.
It has been my passion to teach pupils to speak in the right diction(not in a funny accent), to realize and stick to their own unique English accent.
I also have a keen interest to assist pupils read and write English thoroughly.
I have helped over 20 pupils achieve this, using special teaching methods which brings out their best.
Education
Education




Sep 2007 - Oct 2010

Federal College of Education Akoka, Lagos.
Experience
Class teacher




Jan 2010 - Aug 2012

Green olives private school

As a class teacher and a role model, I made sure my pupils were taught not only academics but Etiquette,morals and speaking sound English. In fact, I realized my potentials and passion for teaching diction/phonics. Thereafter, I successfully made it as a professional diction coach.

Phonics/diction teacher




Jan 2013 - Jan 2014

The royal calyx academ

As a phonics/diction instructor, I was determined to assist the pupils to use correct grammar and accent. I made it a point of duty to correct them while they speak. I also taught them etiquette and morals which cannot be overlooked in other to achieve a total child.

Diction coach




Jan 2015 - Present

The archangels school

I teach phonics and diction thoroughly using teaching methods that works like magic