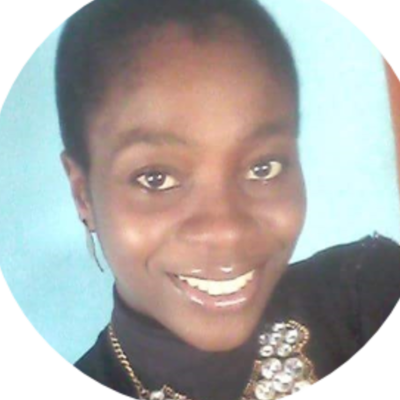 OLUWABANKE A.
Pre-Primary & Lower Primary Tutor
Home tutor in Surulere Lagos State, Lagos
Pre-Primary and Lower Primary tutor with over 15 years experience with children aged 3 to 12.
As a tutor, I have gleaned experience in teaching my pupils using the learner-centred approach. I have successfully tutored my pupils to acquiring progressive grades in their academics. Most of them are doing excellently well in various higher secondary schools (private and public) due to the solid foundations I had established for them when they were under my tutelage.
Also, I have adequate experience in dealing with 'slow-learners' as I continually seek out ways to help the child maximize his/her potentials by making learning fun and enjoyable, rather than a chore/task/ burden.
Similarly, as a lower-primary tutor, I have ample experience in the ability to explore a variety of methods to demystify seemingly difficult subjects such as Mathematics, which most pupils are afraid of, in such a way that by the end of the sessions, pupils can solve problems independently they love the subject in the process. This makes my pupils look forward to my tutorial sessions as they are given the best from me.
About
I hold BSc and MSc degrees in Biochemistry, as well as a Postgraduate Diploma in Education from the Federal College of Education, Oshielle, Abeokuta.
I have over 10 years of active productive experience as a private tutor in Science subjects ( Chemistry, Biology and Elementary Science). I live in Lagos where i continue to tutor students in the lower primary (Grade 1-6) , Junior and Senior Secondary as well as University undergraduates.
As a passionate teacher, imparting knowledge in a fun, engaging and relaxed atmosphere, through the use of learner-centered methods.
To date, about 98% of my students remain trailblazers and continue to be successful in their academic pursuits, long after being under my tutelage.
Education
B.Sc Biochemistry




Dec 2003 - Sep 2008

Lagos State University

M.Sc Biochemistry




Oct 2010 - Oct 2011

University of Lagos

Prof Education




Dec 2017 - Dec 2018

Federal college of education, OSIELE, Abeokuta
Experience
Classroom Teacher




Aug 2000 - Nov 2003

Glory point International Schools

Some of my duties and responsibilities as a classroom teacher at Glory Point International Schools are as follows: * I developed schemes of work and lesson plans in line with curriculum objectives. * facilitated learning by establishing a relationship with pupils, keeping and organizing learning resources, and creating a positive learning environment in the classroom. * developed and fostered the appropriate skills and social abilities to enable the optimum development of children, according to age, ability and aptitude. * assessed and recorded progress, prepared pupils for tests and examinations. *organized the classroom, learning resources and created displays and appropriate instructional aids to encourage a positive learning environment * planned, prepared and presented lessons that cater for the needs of the whole ability range within the class, motivated pupils with enthusiastic, imaginative and exciting presentations. * maintained class discipline and orderliness *provided feedback to parents and guardians on a pupil's progress at Open-days, P.T.A meetings and other meetings *coordinated activities and resources within a specific area of the curriculum, and supported colleagues in the delivery of this specialist area *Participated in organizing school events, graduation/prize-giving ceremonies outings and activities which may take place within or outside the school premises