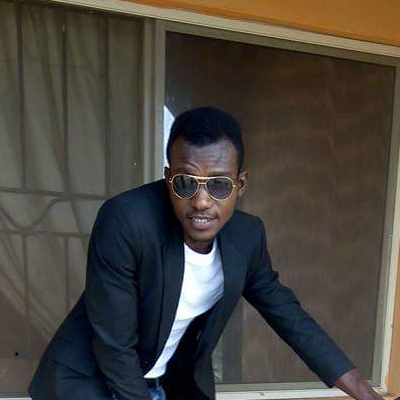 Mokehn
Senior Secondary School English Tutor
Home tutor in Alimosho, Lagos
Exceptional English Language and Literature-in-English Teacher
Over the time, I have come to realize that finding the weakness or problem of a student is second to no other way in imparting knowledge on a student. Therefore, when the problem has been spotted, solution is around the corner. Most people teach to get the pay but I teach to get results. I also adopted the technique of strictly telling students that I will discontinue my lesson with them just to get them more serious and focused, of which I would eventually do if they refused to listen because it is not all about the money.
If praises could produce cash or make one's head swell, I probably should be extremely rich and having the biggest head in the world. Hence, I have made my mark and I have got nothing to prove to anyone about my ability; my only proof has always been the output of my student.
Finally, these are just bits to convince you beyond reasonable doubts that you have got good hands in me if you make me your pick.
About
I do not believe that a student is academically written-off because of his or her low performance in class. It is just that his or her weakness has not been spotted, and ways of imparting knowledge to such student might take a different approach from the usual. Hence, being able to identify a student's weakness makes me different from others. Thus, every weakness can be turned into strength and to every problem, there is a solution.
I am a graduate of Adekunle Ajasin University Akungba, Akoko, Ondo state. I have been teaching English and Literature ever since 2015 that I graduated.
I am loved for my intelligence and teaching techniques. The love I have and patience with students keeps me going.
Education
BA Religion




Mar 2010 - Mar 2014

ADEKUNLE AJASIN UNIVERSITY SCHOOL OF BASIC STUDIES
Experience
English Studies Teacher




Sep 2017 - Present

Florin High School

I teach the students English studies (ss2 & 3, and sss1 Literature-in-English), prepare them for academic competitions, such as debate and quiz. I equally prepare the sss3 for WAEC, NECO & JAMB. Since, the school has a session for WAEC & JAMB lessons, I participate in teaching them too. Because I am physically fit and have knowledge of sports, I'm also made to be the head of a house. Apart from Sporting activities, we also have inter house academic challenge. I also get to teach GCE classes organized by the school and my personal lessons after school hours as requested by parents. The parents also engage me in home lesson, tutoring their children in art related subjects.

English and Literature Teacher




Jan 2019 - Present

At-Once Tutorial

I teach English Language and Literature-in-English at the tutorial center, preparing the students for WAEC & JAMB exams.

English and Literature Teacher




Jan 2015 - Present

Home-School Tutoring

I teach at students of different schools at their various homes as English teacher coupled with some other Art-related subjects as requested by parents.

English and Literature Teacher




Apr 2015 - Jul 2017

Dennis College

I worked here as the above named subjects teacher and equally taught PHE for the Jss classes. That's where I got the knowledge and skills of sports from aside from what I had while growing up. I prepare the sss3 classes for the external exams, such as WAEC, NECO & JAMB. And also, prepared the students for academic and sporting competitions. I also had personal lessons and home tutorials therein.

NYSC Member (CRS Teacher)




Feb 2016 - Jul 2016

Udo Technical School

I worked as a full CRS teacher for Jss1 & 2, sss1 & sss2. I also assisted the English teacher in areas of teaching as assessing the students.