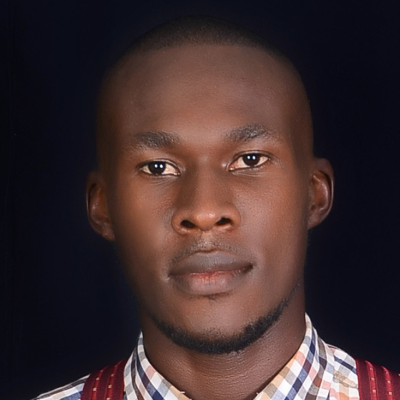 osejiemagbon o.
Jamb Government Tutor
Home tutor in Eti Osa, Lagos
Jamb government tutor, 7 years experience and an outstanding track record of 28 ex-students' success.
I have taught in various schools, public and private alike and I have been able to groom students to clinch intimidating scores and grades in examination, I taught several art students putting in for law, political science and other art related courses in prestigious universities around the globe
My experience in teaching both international and national examinations has afforded me the privilege of participating in several seminars and paper deliveries to help facilitate and improve my teaching skills for maximum outcome, for a consecutive period of eight years in the academic terrain I have served as Government tutor preparing students to compete favourably with their counterparts, with a holistic approach of covering the broad syllabus ranging from government terms and concept, theories and postulations, pre-colonial, colonial and post-colonial administrations, major and minor political crises in Nigeria, international organizations (OAU, ECOWAS, UN) this experience coupled with my wealth of experience as a journalist and editor to several print media put my student at advantage, within the period of review I have also prepared students for UTME, [JAMB] WAEC, NECO, SAT, and a host of others. having track records of successes to show.
osejiemagbon o. also teaches
About
My wealth of experience in education is hinged on the diverse theoretical and practical postulations. Modern approaches for English language as a second language (for non native speakers of English language) and literary studies, i have been engaged in this aspects of language for a period spanning about 8 years, through teaching and consultation.
Result oriented educationist excelling in identifying academic needs and providing solution.
Result oriented and Energetic instructor with expertise in English Language proficiency ranging from Oral English (Phonics, Phonetics, Phonology) Semantics, Syntax, Stylistics, Literary Appreciation, Contemporary Poetic Stylistics in Nigeria Curriculum and foreign Curriculum, with high track record of successes in preparing students for IGCSE, Common Entrance Examination, Junior Secondary School Certificate Examination, Senior Secondary Certificate Examination (WAEC, NECO, NATEB, GCE), Joint Admission and Matriculation Board (JAMB/UTME), IELTS, GRE, TOEFL, GMAT, SAT.
Efficient educationist excelling and skilled at meeting all dead-lines while working in a fast-paced environment. Possessing diverse theoretical postulation of teaching methodology.
Prolific public presenter skilled at seminar presentation, cutting edge speech delivery, Training and presentation experience
Haven successfully groomed students for WAEC, NECO, JAMB, Post -UTME, A-Level, IELTS, TOEFL, NABTEB with a track record of successes and giant stride, i hope to replicate same when duty calls.
I also have to my credict : a 200 level law student who clinched an intimidating score of 387, with use of english language having the highest aggregate (94) followed by literature in english (92), (one of the 50 top best students in the country, 0ver 16,000 students sat for the 2016/2017 joint admissions and matriculations board) she is currently studying at the faculty of law university of benin.
English Teacher 2014-2016
The Government Technical College, Usugbenu, Edo State
⦁ Prepared student for JSSCE and SSCE through routine teaching and assessment
⦁ Prepare students for JAMB/UTME in Use of English and Oral Test
⦁ Conducted routine test to evaluate students' performance in concord and syntactic rules
⦁ Initiated oral English laboratory to help students (non-native speakers) of English Language improve on accent and pronunciation.
⦁ Preparing of lesson notes and continuous assessment
English/Literature Teacher 2018- till date
Island College, Ajah, Lekki Epe-Expressway by Jubilee Bridge, Lagos State
Prepare students for JSSCE and SSCE
Prepare students for JAMB/UTME in Use of English and Oral English Test
Conducted routine test to evaluate students' performance in concord and syntactic rules
Initiated oral English laboratory to help non-native speakers of English Language improve on accent and pronunciation
English Teacher 2013-2014 (NYSC Scheme)
federal Government College, Daura, Kastina State
⦁ Preparing student for SSCE examination
⦁ Support teaching staff in academic activities
⦁ Organizing inter-house sport games
English/Literature/Government Teacher 2018-2019
Island College, Ajah, Lekki Epe-Expressway by Jubilee Bridge, Lagos State
Prepared student for JSSCE and SSCE
Prepare students for JAMB/UTME in Use of English and Oral English Test
Conducted routine test to evaluate students' performance in concord and syntactic rules
Initiated oral English laboratory to help non-native speakers of English Language improve on accent and pronunciation
Education
BA English and Literary Studies




Sep 2007 - Oct 2012

Ambrose Alli University
Experience
English Language & Literature teacher




Dec 2018 - Present

Students Affairs School

I teach linguistics, and grammar rules as it applies to day to day English application

English Teacher




Nov 2013 - Oct 2014

Federal Government College

Preparing student for SSCE examination Support teaching staff in academic activities Organizing inter-house sport games

Subject Teacher




Jan 2018 - Present

Island College

Prepared student for JSSCE and SSCE Prepare students for JAMB/UTME in Use of English and Oral English Test Conducted routine test to evaluate students' performance in concord and syntactic rules Initiated oral English laboratory to help non-native speakers of English Language improve on accent and pronunciation

Tutor




Jan 2013 - Present

Private Tutoring

English Language/Literature In English , IELTS Tutor

Tutor




Apr 2019 - Present

Prepclass Home Tutors

English Language/Literature In English , IGCSE, IELTS Tutor