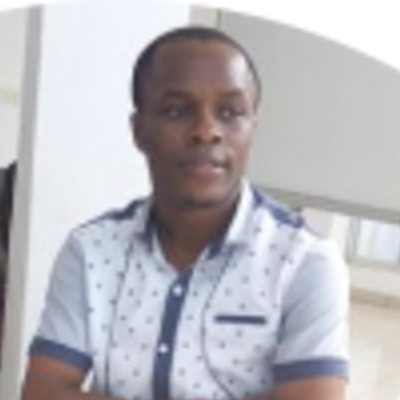 Dolapo J.
Senior Secondary School Biology Tutor
Home tutor in Eti Osa, Lagos
Senior Secondary School Biology Tutor with 5 years experience... Let's make your children a genius in Biology
I am a Biology teacher with a lot of experience and I find joy teaching Biology. I have tutored students of different levels and they all excel in their examination. As you well know that to be an expert in Biology you must be ready to assimilate and apply them. I do introduce the practical parts to my students and make them understand that Biology is a subject that can be passed if u're ready to learn and assimilate things.
I started tutoring right from my university days, I tutored A'level or JUPEB students and I have gotten an amazing experience after that, I can simply boast that I change students' negative mind concerning how they see Biology and make them a genius of the subject. For example, I can recall a student walked up to me and he told me that his parents want him to study medicine and the next thing I asked him do u find joy in the profession and he replied yes but he is having problem with Biology and we all know very well that a student has to be sound in Biology if he or she wants to study medicine.
So, I told him to relax and he should come with his textbook the following day and he brought it and I told to read a topic nervous system and he should explain in details. So he started reading after a while he said he is tied and I discovered the problem he is having. I discovered that he is scared of Biology because its voluminous and next day I told him to come back. I took the text book and I summarized it and printed it out as a material. So he came the next day and I gave him the printed copy and he read it smoothly and he was able to explain to me and i explained to him those things that are difficult for him to understand. Ever since then he finds love in the subject because he is able to discover he can summarize and use his own idea to interpret or answer the questions. A trial will convince you and let's get your children or child into the Biology world.
Dolapo J. also teaches
About
I studied Chemistry from University of Ilorin. I have 5 years of experience working as private tutor in the areas of Mathematics, Chemistry, Physics, Biology and Basic Science. I can take both secondary students and undergraduates in the field of science. My productive learning has been very instrumental in my life of teaching and I make sure students understand perfectly well. I have tutored a lot A' level students, undergraduates, jambites and secondary students. My biggest reward in the line of teaching is to see my students doing perfectly well in their field of study because this give me tremendous joy too.
Education
B.Sc Chemistry




Apr 2012 - May 2016

University of Ilorin
Experience
Science teacher




Feb 2018 - Present

Albry City Schools

My experience at Albry City School has been an amazing one. Have been able to change the thought of those students because they formally have this phobia for science subjects but since have gotten there, they have been able to tackle this fear productively. Also, I engaged them in doing a lot of practicals in Physics, Chemistry and Biology.

Science teachers




Feb 2018 - Present

Albry City Schools

My experience so far in Albry City Schools has been an amazing one. Before I got there the students have this phobia for science subjects but ever since I got there have been able to engaged them thoroughly they have been able to tackle their fear productively too. Also, I have engaged them in doing a lot of science practicals too.

Science Teacher




Apr 2016 - Oct 2018

Binnie School

was a Science teacher to senior secondary classes