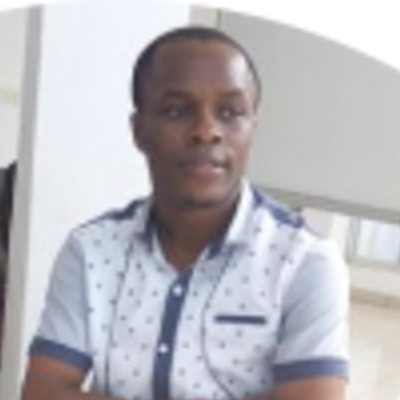 Dolapo J.
Senior Secondary School Chemistry Tutor
Home tutor in Eti Osa, Lagos
Senior Secondary School Chemistry Tutor with 5 years experience... Let's make your children a genius in Chemistry
I am a Chemistry teacher with a lot of experience and I find joy teaching Chemistry. I have tutored students of different levels and they all excel in their examination. As you well know that to be an expert in Chemistry you have to be a guru in the calculation aspect and the practical aspect too. I do introduce the practical part to my students and make them familiar with the qualitative and quantitative analysis.
I started tutoring right from my university days, I tutored A'level or JUPEB students and I have gotten an amazing experience after that, I can simply boast that I change students' negative mind concerning how they see Chemistry and make them a genius of the subject. For example, I can remember a client that called me that her daughter is having a big problem on Chemistry and she doesn't seem to be interested in it because she can't name the iupac name for the hydrocarbons. So, I told the mother to calm down and I promise her she will give testimony once I engage her. We started the lesson, the first week was tedious because of her loss of interest in the subject but after few months she was able to write and call the iupac names convincingly and to my surprise she was now researching on the difficult ones she was challenging herself and my happiest moment is when she said that Chemistry is her favourite subject now and i can tell you she's is now studying Chemistry in the university. I have many of that too but she's still my best success so far. A trial will convince you and let's get your children or child into the Chemistry world.
Dolapo J. also teaches
About
I studied Chemistry from University of Ilorin. I have 5 years of experience working as private tutor in the areas of Mathematics, Chemistry, Physics, Biology and Basic Science. I can take both secondary students and undergraduates in the field of science. My productive learning has been very instrumental in my life of teaching and I make sure students understand perfectly well. I have tutored a lot A' level students, undergraduates, jambites and secondary students. My biggest reward in the line of teaching is to see my students doing perfectly well in their field of study because this give me tremendous joy too.
Education
B.Sc Chemistry




Apr 2012 - May 2016

University of Ilorin
Experience
Science teacher




Feb 2018 - Present

Albry City Schools

My experience at Albry City School has been an amazing one. Have been able to change the thought of those students because they formally have this phobia for science subjects but since have gotten there, they have been able to tackle this fear productively. Also, I engaged them in doing a lot of practicals in Physics, Chemistry and Biology.

Science teachers




Feb 2018 - Present

Albry City Schools

My experience so far in Albry City Schools has been an amazing one. Before I got there the students have this phobia for science subjects but ever since I got there have been able to engaged them thoroughly they have been able to tackle their fear productively too. Also, I have engaged them in doing a lot of science practicals too.

Science Teacher




Apr 2016 - Oct 2018

Binnie School

was a Science teacher to senior secondary classes