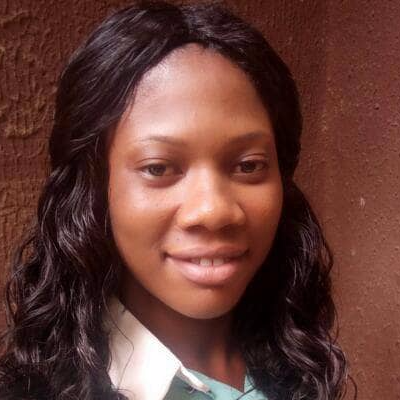 Chidimma O.
Senior Secondary School English Tutor
Home tutor in Onitsha South, Anambra
Senior Secondary School Tutor with 2 years experience and 14 Straight A's ex-students
English language is a subject I taught by accident though I was never bad in it but I really struggled with it in the first six months of teaching it. I went extra miles in making sure I become the best I can be in imparting knowledge of it to my students and I can beat beat my chest now to say my students can not be easily defeated in this subject.
I ensure my students are adequately prepared in the correct construction of good sentences before going deep into the subject. My teacher-student relationship ratio is very high and this has made it easy for me to impact in my students easily. Some of my students have published articles in the schools brochure and Daily Newspaper.
This the the right Tutor to contact for your child's English teacher because I'm not just a Tutor but also a career coach you will never regret meeting
Chidimma O. also teaches
About
I studied Public Administration from University of Nigeria Nsukka, I'm done with the compulsory National Youth Service Corps (NYSC).
Tutoring is what I've been into from my 3rd year in the University and I specialize in teaching Government, English Language/Use of English, and Economics for WAEC and JAMB students. I have produced over 20 undergraduates in various Nigerian higher institutions (including UNN) as a result of my exceptional teaching skills.
My teacher-students relationship is high and this is what helps me in impacting effective and efficient knowledge into my students because I don't only teach, but I also coach and motivate my students.
While serving, I also engaged in a part teaching work in a senior secondary school where I taught English Language to all the senior classes and also taught government and Use of English in a JAMB tutorial centre.
Education
B.Sc Public Administration and Local Government




Sep 2013 - Dec 2017

University of Nigeria Nsukka
Experience
Staff




May 2014 - Apr 2018

Great Lion Schools

I was handling WAEC students on Government and English language which yielded a positive result as 60% of the students always get A1/B3 in their WAEC results