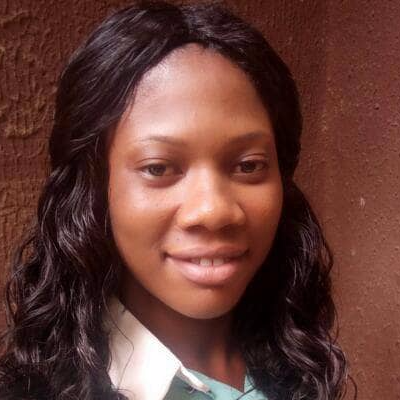 Chidimma O.
WAEC English Tutor
Home tutor in Onitsha South, Anambra
WAEC English Tutor with 3 years experience and 23 Straight A's ex-students
English language is one of the pertinent subject one must credit before gaining admission into the higher institution. Knowing how sensitive this subject is, I try as much as possible to equip my candidates well to face the SSCE examination without any help in the examination hall.
WAEC English language exam is made up of essay, comprehension, oral English, Lexis and structure which is made up of words opposite and nearest in meaning, register, filling in the gap and options that best convey the meaning in a sentence. These requires technicality in teaching them and I have acquired those skills that enables me to impart these in my students and this is the reason my ex-students have done very well in the SSCE exams. The good news is that some of then are undergraduates of English and Literally Studies in various higher institutions in Nigeria.
It will take me 4 months to cover the above stated syllabus except in an exceptional case of a student that requires more attention
Chidimma O. also teaches
About
I studied Public Administration from University of Nigeria Nsukka, I'm done with the compulsory National Youth Service Corps (NYSC).
Tutoring is what I've been into from my 3rd year in the University and I specialize in teaching Government, English Language/Use of English, and Economics for WAEC and JAMB students. I have produced over 20 undergraduates in various Nigerian higher institutions (including UNN) as a result of my exceptional teaching skills.
My teacher-students relationship is high and this is what helps me in impacting effective and efficient knowledge into my students because I don't only teach, but I also coach and motivate my students.
While serving, I also engaged in a part teaching work in a senior secondary school where I taught English Language to all the senior classes and also taught government and Use of English in a JAMB tutorial centre.
Education
B.Sc Public Administration and Local Government




Sep 2013 - Dec 2017

University of Nigeria Nsukka
Experience
Staff




May 2014 - Apr 2018

Great Lion Schools

I was handling WAEC students on Government and English language which yielded a positive result as 60% of the students always get A1/B3 in their WAEC results