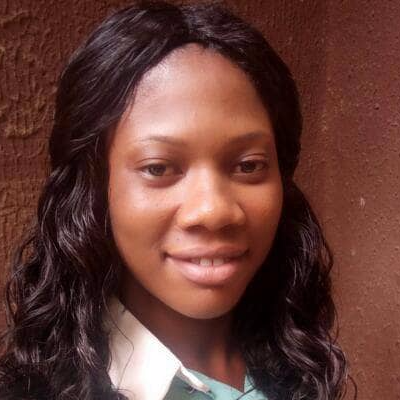 Chidimma O.
WAEC Government Tutor
Home tutor in Onitsha South, Anambra
WAEC Government Tutor with 3 years Experience and 20 Straight A's ex-students
I started teaching government at WAEC level three years ago, it's something I have been doing for fun to my classmates and Junior colleagues while I was in my SS 2.
The desire to know my right and refusal to be intimidated was what triggered my interest in this very subject. Over the years, as a government Tutor, I engage and relate with my students like siblings and this has worked wonders in my tutoring career as I often see positive changes in the lives of my students. I motivate and make them to think deep with the kind of questions I throw at them during and after the classes.
The least grade my students have scored in their SSCE exams over the years is B2 and this is due to my style of teaching which gives them an in-depth understanding of the subject.
Chidimma O. also teaches
About
I studied Public Administration from University of Nigeria Nsukka, I'm done with the compulsory National Youth Service Corps (NYSC).
Tutoring is what I've been into from my 3rd year in the University and I specialize in teaching Government, English Language/Use of English, and Economics for WAEC and JAMB students. I have produced over 20 undergraduates in various Nigerian higher institutions (including UNN) as a result of my exceptional teaching skills.
My teacher-students relationship is high and this is what helps me in impacting effective and efficient knowledge into my students because I don't only teach, but I also coach and motivate my students.
While serving, I also engaged in a part teaching work in a senior secondary school where I taught English Language to all the senior classes and also taught government and Use of English in a JAMB tutorial centre.
Education
B.Sc Public Administration and Local Government




Sep 2013 - Dec 2017

University of Nigeria Nsukka
Experience
Staff




May 2014 - Apr 2018

Great Lion Schools

I was handling WAEC students on Government and English language which yielded a positive result as 60% of the students always get A1/B3 in their WAEC results