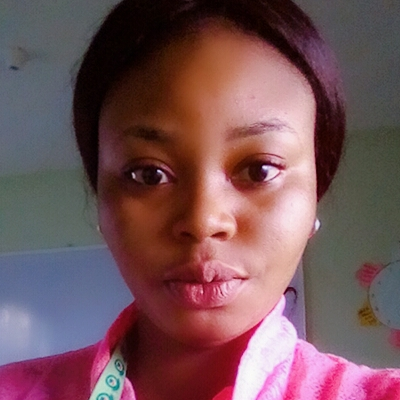 Adedokun T.
Junior Secondary Science Tutor
Home tutor in Oyo East, Oyo
Junior Secondary Science Tutor with 3 years Experience
As an experienced science tutor, I utilize a quality 1 hour of lesson duration to teach my students, using lectures, technology and hands on learning experiences. I also model expected behaviour to establish and maintain an orderly and disciplined classroom.
I monitor the student's progress, identify areas needing improvement and assist with homework. Based on my experience, I also prepare students for tests and exams.
As a successful science tutor, I can confidently improve my student's listening, observation, communicating and recording skills, using the appropriate approaches. I make sure my students develop good interpreting abilities.
I have achieved quite a number of students with distinctions in external examinations. Students learn in different ways and that is why as a tutor, I keep up with the best practices and skills in science to prepare them for diverse tasks.
I encourage students to participate in lessons, making sure the subject matter is understood and maintain a progress record. I help and guide students for any problems they might likely come across academically. I also provide mentorship for struggling students.
Adedokun T. also teaches
About
I enjoy tutoring young minds,which has allowed me gain substantial knowledge and expertise in educating young students. As a graduate of Biology Education (B.sc Ed. Biology) from the University of Abuja,not only am I qualified,but experienced enough to work as a private tutor in d areas of Mathematics,English and Science.
My friendly personality,social intelligence and calm temperament are very important for the requirements of a good tutor, who is on d journey of transforming young minds.
Education
B.Sc Education And Biology




Mar 2010 - Apr 2015

University of Abuja
Experience
Class teacher and the school's science teacher




Aug 2018 - Present

Emesth Christ's School

I was fully responsible for all the pupils in my class, the school is operating on a subject based method of teaching, I teach Basic science and Agricultural science , as well as verbal reasoning for the primary section, I also take the secondary students Basic science and Biology.

School secretary,class teacher and science tacher




Jul 2017 - Jul 2018

King David School

I managed the affairs of the school administration as a secretary, and I am also responsible for the affairs of my pupils, it was a subject based method of teaching, therefore after spending some time with my pupils I resume back to the office and go back to class when it's my period to teach.

Class teacher and science teacher




Aug 2016 - Jul 2017

Misam International School

I was there to manage and direct the affairs of my classroom,and give account of each pupil in my care, I was also teaching Biology at the upper secondary level(S.S.1)