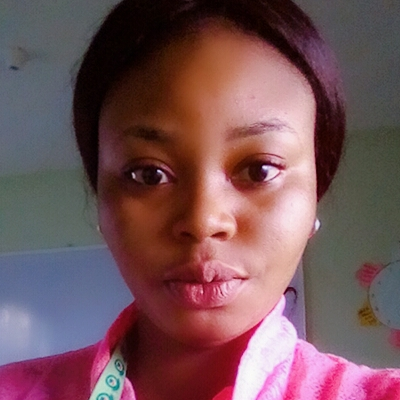 Adedokun T.
Pre-Primary & Lower Primary Tutor
Home tutor in Oyo East, Oyo
Pre-Primary & Lower Primary Tutor With Good Teaching Ability
As an experienced pre primary and primary tutor,i possess excellent communication and inter personal abilities, which help pupils improve in all areas of life. I have the energy, the patience, dedication and discipline needed to build young minds.
I use my initiative, supervisory and social intelligence skills to get the best out of my pupils. I am set to make a positive contribution to the success of my pupils by utilizing my skills and experience, as well as my passion for teaching and educating young minds.
I strongly believe in discovering the potentials of any pupil in my care, my friendly personality and calm temperament has really helped me in achieving this goal. I always prompt my pupils to aim for the best in everything they do and to never settle for less.
I put in my best always, such that the pupils will always have the zeal and grit of becoming the best, they will improve in their arithmetic, reading, writing and all round communication.
Adedokun T. also teaches
About
I enjoy tutoring young minds,which has allowed me gain substantial knowledge and expertise in educating young students. As a graduate of Biology Education (B.sc Ed. Biology) from the University of Abuja,not only am I qualified,but experienced enough to work as a private tutor in d areas of Mathematics,English and Science.
My friendly personality,social intelligence and calm temperament are very important for the requirements of a good tutor, who is on d journey of transforming young minds.
Education
B.Sc Education And Biology




Mar 2010 - Apr 2015

University of Abuja
Experience
Class teacher and the school's science teacher




Aug 2018 - Present

Emesth Christ's School

I was fully responsible for all the pupils in my class, the school is operating on a subject based method of teaching, I teach Basic science and Agricultural science , as well as verbal reasoning for the primary section, I also take the secondary students Basic science and Biology.

School secretary,class teacher and science tacher




Jul 2017 - Jul 2018

King David School

I managed the affairs of the school administration as a secretary, and I am also responsible for the affairs of my pupils, it was a subject based method of teaching, therefore after spending some time with my pupils I resume back to the office and go back to class when it's my period to teach.

Class teacher and science teacher




Aug 2016 - Jul 2017

Misam International School

I was there to manage and direct the affairs of my classroom,and give account of each pupil in my care, I was also teaching Biology at the upper secondary level(S.S.1)