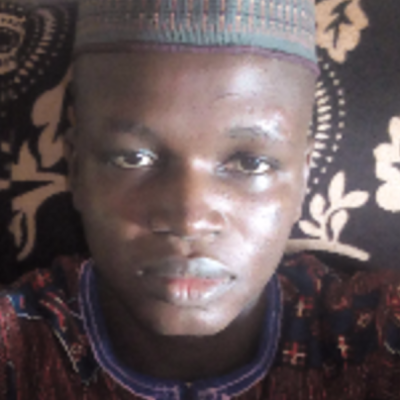 OLUWASEUN O.
Common Entrance Math Tutor
Home tutor in Shomolu, Lagos
Math Tutor who ensures pupils apply Numeracy in their Every day Activities.
Teaching Numeracy at all levels has always been what I so much admire, I have taught Math in several schools using both Montessori and British curriculum to enact knowledge which is the global standard for 21st century learners.
Numeracy happens in our everyday lives ranging from how many hours you decide to sleep, quantity of food you want to take in, the distance from home to school, among others, and I have been able to successfully convince pupils that Maths is friendly and easy to deal with.
Several applications now are being used today to teach maths, I work with STEAM (Science, Technology, Engineering, Art, Math) to tutor pupils, so they sees maths cool compared to just writing formulars and solving long equation.
Several tips are being deployed to help successfully pass common entrance which include understanding the question, my pupils meet questions with relaxed mind and are NEVER under any duress. Second tip to succeed is time management, some pattern have been taught by me to work with pace and accuracy, my pupils would prefer to apply lattice multiplication method compared to the long old method. Lastly is to engage them in Quiz competitions, ensure they watch COWBELLPEDIA, play mathematics game like TREASURE HUNT, DICING GAME, among others.
OLUWASEUN O. also teaches
About
I am a graduate from the great citadel of knowledge, university of Ilorin where I obtained my Master's degree from the department of Statistics.
My wealth of experience will add glamour to young students and as a tutor with experience in both Montessori and British learning curriculum, I possess the attributes to make Numeracy looks easy and friendly to learbers.
Mathematics isn't just about the formulas but how the child can apply them to real life scenarios, this I have done in the past, taught several home tutors, applications to sharpen student's brain and mindset on my computer system and l always work with my pupils with hands on desk not just with their pen.
Education
M.Sc Statistics




Oct 2014 - Apr 2016

University of Ilorin
Experience
Class Teacher




Sep 2017 - Jul 2018

Evaron School

Firstly, I taught Numeracy and Basic Science Secondly, I was the chess and scrabble tutor during extra curriculum activities, these games broaden children's knowledge. Thirdly, I prepared pupils for National Common Entrance which they did exceptionally well. Fourthly, I introduced the concept of quiz competition between classes, children found it fun just as if they were watching Cowbellpedia Lastly, I relate professionally with the children, take them to field and play ball together, General Secretary at Cultural dance group, we sing and dance so the kids discovered friendliness in me and we relate a lot.