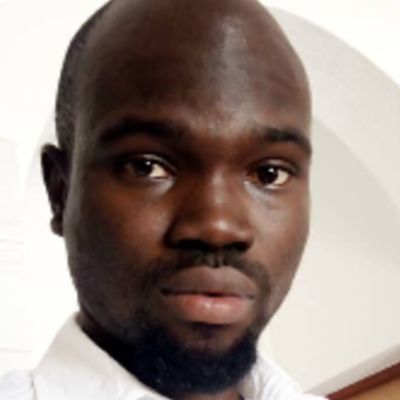 Sodiq O.
Pre-Primary & Lower Primary Tutor
Home tutor in Kaduna North, Kaduna
Pre-Primary and Lower Primary tutor with 4years experience providing comprehensive supervision and support to students. Savvy at creating an atmosphere conducive to learning while ensuring that the required curriculum is applied.
I have a strong understanding of children behaviors.
I have the ability to put together customized lesson plans.
Superior ability to encourage gifted children
Good time management and organizational skills
During my previous experience as a Pre-primary and lower primary tutor;
I taught a variety of subjects including mathematics, history, spelling, science, rhyme and creative writing.
I assessed my pupil's progress and adjusted lesson plans based on their abilities.
I offered constructive feedback to students and parents.
I reviewed pupils assignments and provided a fair evaluation of all work
I collated activity resources and materials
I communicated children's growth and development to parents and guardians on a regular basis
I identified child development and behavior problems and suggested solutions and remedies
I fostered personal social and emotional development of all children
I assisted in developing children's numeracy, literacy and language skills
I encouraged cooperative and respectful behavior
I consulted with other teachers and management as needed
I maintained and updated child records and assessments.
About
I hold a Bachelor of Science Degree in Computer Science from Al-Hikmah University, Ilorin.
I have three years of experience in training people how to use computer and how to repair computer system. Also i have teaching experience on Computer Studies/ICT subject in secondary school both West African Examination Council/ National Examination Council curriculum and Cambridge International General Certificate of Secondary Education (IGCSE). I live in Kaduna where i teach in a Secondary School where we prepare students for IGCSE examinations.
Education
B.Sc Computer Science




Sep 2009 - Jul 2013

Al-Hikmah University
Experience
Computer Science department Practical Lecturer




Nov 2013 - May 2015

Oyo State College of Agriculture and Technology

1. Instructor to students on how to write JAVA, Basic, C# programs and how to use html to develop website. 2. Supervise students final year project. 3. Managing of school internet server.

IT Instructor




Feb 2017 - Jan 2019

Infosys Digital Solutions

1. IT instructor 2. Setting up networked computer laboratory in different locations

ICT Teacher/Instructor




Jan 2019 - Present

KAD Academy

1. Preparing students for O'Level and IGCSE Exams 2. Instructor for Key Stage 1 and 2 students on how to perform various tasks with the computer ranging from graphics design, website design, database development, document production, application development etc.

Student Industrial Work Experience Scheme




Jul 2011 - Oct 2011

LAUTECH ICT Centre

Diagnosing network and system units with both hardware and software faults