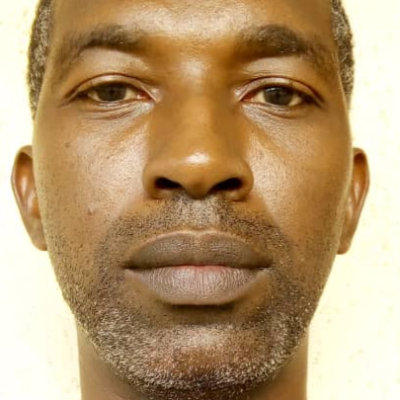 Ehinmodu O.
Senior Secondary School Chemistry Tutor
Home tutor in Gwagwalada, Abuja
Senior Secondary School Chemistry Tutor with 10 years of Experience and 40 straight A's ex-students.
Many of my students had one time or the other found Chemistry to be difficult. Some students said the subject is very ' volatile'. This means they forgot what they were taught or read easily. These are just a few of complaints in the subjects I have been privileged to handle. With application of the right approach and teaching methodologies, once-upon-a-time struggling students have been top performing in their respective classes. I see it as an honour to serve in this capacity as well.
Moreover, a major technique I use is to apply myself to the areas of my students comparative academic strengths which will be the foundation on which I build my lessons. Over the years, this approach has not only yielded results but my students have always loved it. They said I don't teach them Chemistry only to pass but also to apply it to every day life and appreciate the subject in nature. That's the essence of my way of teaching. Thank you.
Ehinmodu O. also teaches
About
I'm a graduate of Chemistry (B.Sc) from ABU, Zaria. I've been into tutoring at the primary and secondary levels for over a decade now.
I combine my knowledge and experience to coach my students who have been excelling and have been thankful to me. I teach passionately not only the subjects at hand but also instil the requisite discipline needed to succeed in life as a whole.
I'm very versatile and I teach Mathematics, English, Physics, Chemistry, Biology, Economics, Basic Science, Basic Technology, Geography, Government, Commerce etc. I also coach students preparing for international examinations.
Education
B.Sc Chemistry




Mar 2003 - Aug 2008

Ahmadu Bello University
Experience
SSS 3A form master and subject teacher.




Sep 2011 - May 2013

Kings and Queens Onward International Academy, Lokoja.

I maintained the attendance register and saw to the welfare of the students as a form master. I taught Chemistry from SS1 to SSS3 & Basic Science for JSS2 & 3.

SSS 3A form teacher and Subject Teacher.




Sep 2010 - Oct 2011

Imola Comprehensive Secondary School, Agege, Lagos.

Taking attendance and monitoring the progress of my students. I taught Chemistry from SS1-SS3. I taught Basic Science/Technology at JSS 1-JSS3.

JSS 1 form master and subject teacher.




Sep 2008 - Oct 2009

Community Secondary School, Ozubulu, Anambra

Monitoring the progress of the new students and taking the attendance. I taught Basic Science JSS1-3, Chemistry SS2 & 3 (NYSC)

Class 3 Teacher




Sep 2013 - Dec 2013

Limi Nursery & Primary School

Class teacher for Primary 3 pupils

Private coaching




Jan 2014 - Present

Self-employment

Home coaching and online coaching for different ages and examinations. Coaching for local and international exams with reference to strong and weak areas of my students.