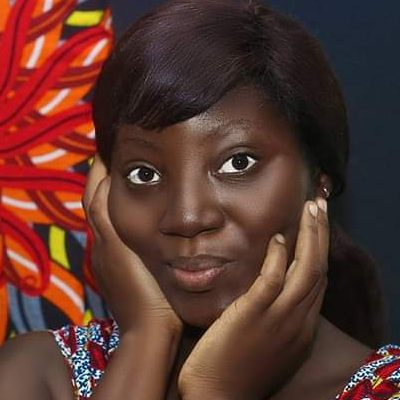 Mary A.
Pre-Primary & Lower Primary Tutor
Home tutor in Lekki, Lagos
Pre-primary & Lower Primary Tutor with Passion for Success
I Teach, I instruct, I educate, I play, I rebuke, I encourage, I award, I love, I transform and I Create!
Being a Teacher in Preschool Classes. I put my Singing talent to good use, I practically love Singing and Dancing with my learners as it builds Love and relationship between me and my learners because they see me more as a friend than a dictator. In the Early years, play is a way to make learning fun for children.
I have been in the early years teaching department since 2015 and I have encountered several situations which has in turn built my capacity in Imparting my young learners.
I believe that children learn at their own pace and they just need a friend's guidance to soar!
I developed interest in teaching young children because they are just so fragile and open. They easily understand what they are being taught.
Conclusively, this is the foundational stage, a stage where other higher educations are built.
You can Hire me and Be Rest Assured you're getting the Best Tutor for your Offspring!
Mary A. also teaches
About
I am an Innovative and Passionate Teacher, a graduate of Ekiti State University who Studied Nursery and Primary Education.
This course enables me to have varse knowledge on children's development and how learning can be fun.
I've also attended various training and I've gathered skills on Montessori, Paperwork decorations, Phonics, Elocution and Diction, Handwriting (I'm proudly a Nelson and Cursive Handwriter, I can transform any handwriting), Best Classroom practices and so on.
I believe every child has a potential.. It only needs the right guide from a professional and that's what gives me Joy!
I've successfully tutored up to 50 pupils with good results... I also tutor to pass Common Entrance Examination.
Education
Nursery and Primary Education.




Nov 2013 - Sep 2017

Ekiti State University, Ado Ekiti
Experience
Class Teacher




Sep 2017 - Jul 2018

The Creative Mind School

I Loved every moment spent as a class teacher of Basic 4 pupils in Creative Mind School. I welcome pupils Every morning. I conduct Assemblies. I teach sport activities, cultural activities and so on

Class Teacher




Nov 2018 - Oct 2019

Assured Hope Christian Academy

Key Responsibilities • Handled the Sick bay, Provided a full description of services. Pupils name, ailment, drugs administered and the doses. • Assists Teachers in Age 2, Age 3 and Age 4 classes. • Taking control of any classroom in case of emergencies. • Taught and managed classroom activities as an Age 9 Class teacher Key Achievements • Contributed to the growth of the school by training teachers on Nelson handwriting. • Trained Teachers on Classroom Decoration.

Upper Elementary Montessori Teacher




Nov 2019 - Present

Starfield Montessori School

Key Responsibilities • To teach and educate students according to their educational needs, abilities and attainment potential of individual students. • Providing oral and written assessments, reports relating to individual students or groups of students' developments • Providing guidance and advice to students on educational and social matters. • Planning, preparing and delivering lessons to all students in the class. • Adopting and working towards the implementation of the school development plan.