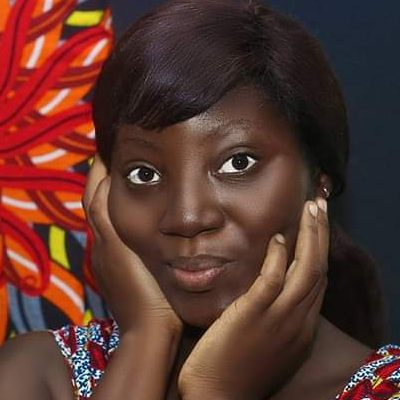 Mary A.
Upper Primary English Tutor
Home tutor in Lekki, Lagos
Upper Primary English Tutor with a Clamouring Passion to increase Learners IQ
I've had lots of Experience in teaching English Language at the Lower and Upper Primary and some things are unavoidably present.
We find out most times our Pupils misuse their Tenses. Smiles, even some teachers and adults makes the same mistake. One thing is clear about this Language. You can't use it if you don't build yourself to use it! Yeah that's right many things are involved.
Yes it's being Taught in Schools but there's always a need for touch ups!
I always say I'm glad to be a Teacher and a Professional one. I don't miss a chance for Developments. I've had trainings on Phonics both for Early years and the Basic levels.
English language is something you Learn and Grow into and I am always Glad to be a Confidant to guide my Learners to be the Best they can be.
There's no Failure in life, the only failure is the one who accepts defeat without a Trial!
Mary A. also teaches
About
I am an Innovative and Passionate Teacher, a graduate of Ekiti State University who Studied Nursery and Primary Education.
This course enables me to have varse knowledge on children's development and how learning can be fun.
I've also attended various training and I've gathered skills on Montessori, Paperwork decorations, Phonics, Elocution and Diction, Handwriting (I'm proudly a Nelson and Cursive Handwriter, I can transform any handwriting), Best Classroom practices and so on.
I believe every child has a potential.. It only needs the right guide from a professional and that's what gives me Joy!
I've successfully tutored up to 50 pupils with good results... I also tutor to pass Common Entrance Examination.
Education
Nursery and Primary Education.




Nov 2013 - Sep 2017

Ekiti State University, Ado Ekiti
Experience
Class Teacher




Sep 2017 - Jul 2018

The Creative Mind School

I Loved every moment spent as a class teacher of Basic 4 pupils in Creative Mind School. I welcome pupils Every morning. I conduct Assemblies. I teach sport activities, cultural activities and so on

Class Teacher




Nov 2018 - Oct 2019

Assured Hope Christian Academy

Key Responsibilities • Handled the Sick bay, Provided a full description of services. Pupils name, ailment, drugs administered and the doses. • Assists Teachers in Age 2, Age 3 and Age 4 classes. • Taking control of any classroom in case of emergencies. • Taught and managed classroom activities as an Age 9 Class teacher Key Achievements • Contributed to the growth of the school by training teachers on Nelson handwriting. • Trained Teachers on Classroom Decoration.

Upper Elementary Montessori Teacher




Nov 2019 - Present

Starfield Montessori School

Key Responsibilities • To teach and educate students according to their educational needs, abilities and attainment potential of individual students. • Providing oral and written assessments, reports relating to individual students or groups of students' developments • Providing guidance and advice to students on educational and social matters. • Planning, preparing and delivering lessons to all students in the class. • Adopting and working towards the implementation of the school development plan.