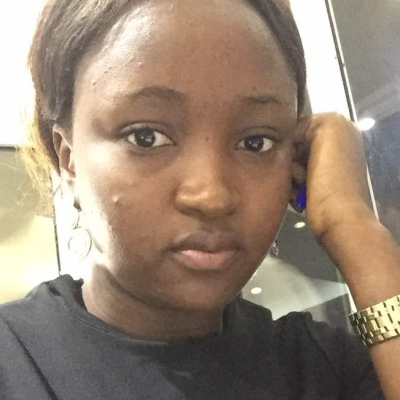 Chiamaka K.
British Pre-Primary & Lower Primary General Tutor
Home tutor in Lekki, Lagos
British Pre-Primary & Lower Primary General Tutor
Being a teacher is a tough job but I have always known since I was little that helping others grow is where my true passion lies. I sat down with my favorite teacher to get a better understanding of the job and if it was something that I should pursue. I was so inspired by her love for learning and desire to make a change that I knew there was no other option for me. There is a joy that comes with knowing you contributed to the growth of individuals and that is what keeps me going. Having to diversify from the Nigerian curriculum to the British curriculum has been somewhat challenging as well as exciting.
According to the British core curriculum, the mission of pre-primary education is to promote children's prerequisites for growth, development and learning. An essential task for pre-primary education is to guarantee equal opportunities for children to learn and start school. Pre-primary plays a key role in early identification of support needs and for provision of support.
As a Pre-primary tutor, I create opportunities for diverse interaction with other people as this helps to strengthen children's healthy self-esteem and boosts positive learning experiences and supportive feedback. Learning by playing is also very essential because through play and activity in versatile learning environments, children can expand their competence in different fields of knowledge and skills according to their age and preconditions.
My experience as a Pre-primary teacher has taught me that Pre-primary education is based on integration of education. The implementation of pre-primary education is based on learning modules with different scopes in different ways.
A general aim is that the British curricula for, pre-primary education and basic education should form an integrated whole, where different levels of education form a logical continuum from the children's point of view and I have the knowledge skill set on how to execute this.
Chiamaka K. also teaches
About
I am a graduate of English Education from the University of Port Harcourt, class of 2017. During my time at the university, I took courses in Language Arts, Sociology, Language teaching and speech communication. This has helped me build a sound personality, great communication skill, time management skill and good customer service and interpersonal skill.
I have significant experience in Elementary School Teaching with a strong dedication to the total development of children. I also possess a dynamic customer service skill with demonstrated capabilities.
I have a highly visual mind that permits seamless management and organisation of tasks coupled with a unique combination of diligence, attention to detail, good work ethics and inquisitiveness.
Education
BA Education And English Language




Jan 2013 - Nov 2017

University of Port Harcourt
Experience
TRAINEE TEACHER




Sep 2015 - Dec 2015

Brilliant International school, Port Harcourt

As trainees teacher at Brilliant International school, Implemented reading and writing workshops to increase student literacy and support school reading programmes. Collaborated with a team of faculty to develop after-school tutorial programme for students in need of extra help. Successfully improved student participation in the classroom through integration of creative role-playing exercises. Consistently received positive teacher evaluations from students. Met with parents to resolve conflicting educational priorities and issues. Fostered meaningful relationships among students through student field-trip retreats and team-work community service projects.

SALES REPRESENTATIVE/MEDIA MANAGER




Oct 2016 - Dec 2016

ISTAN International school

As a sales representative/Media Manager at ISTAN International School, I Developed and taught lessons on relevant children's books, poems, movies and themes to promote student interest. Served on School Affiliation Board and revised the institute's policies and rules. Increased student's English test scores through private tutoring and special attention. Introduced special outreach programmes to department chair in effort to increase institution's interest in community service.

SALES REPRESENTATIVE




Jan 2019 - Mar 2019

Tee Apparel

My duties included without limitation, the following tasks: To present and sell the company's products and services to current and potential customers, identify and resolve client concerns; ensuring customer loyalty through excellent customer service and providing knowledgeable assistance to help them select the correct products to serve their needs Process customers order; keep a strong track record with the quality control managers at the factory so as to be able to effectively resolve client concerns and to inform them when their merchandise will be ready. Coordinate shipping schedules and delivery of our products and services. Respond to and follow up sales inquiries, Support telemarketing sales activities as required like local phone calls from customers or potential customers Participate in all non-commissionable events deemed necessary by the company like physical inventories, sales meetings, fashion shows, special sales Communicate new product and service opportunities, special developments, information or feedback gathered through field activity to your supervisor. Prepare plans of action and schedules to identify specific targets, scheduling of appointments (including offline) preparing and delivering presentations to a client. Activate dormant or old clients through telemarketing with special attention to the reasons they stayed dormant. Remain relevantly informed on all new and existing products and services in the fashion industry; monitor and report on market and competitor activities. Maintain a healthy and neat environment including demonstration fixtures, product displays.