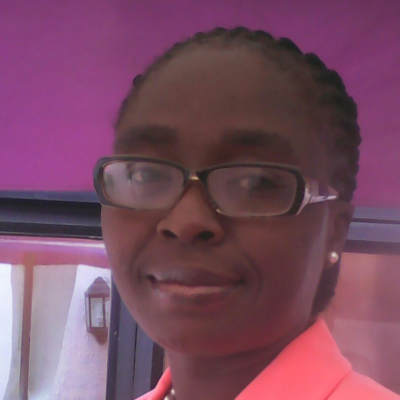 Temidayo O.
Pre-Primary & Lower Primary Tutor
Home tutor in Alimosho, Lagos
YOUR DEPENDABLE TUTOR
​​​​​​I have successfully taught subjects like numeracy, literacy/phonics, cursive handwriting, language development, knowledge and understanding of the world and so on for over ten years in the pre-primary and lower primary level.
Some of my teaching skills includes:
— Making friends with the learners so as to make learning process easier and faster.
​​​​​​— Identify where the child is coming from which is the process of "TEACHING FROM KNOWN TO UNKNOWN".
— Applying various teaching methods and make use of the method that suits the child's interests and abilities. For example if a child has a learning disability in identification of colours, as a tutor I will go with various objects of the same colour that the child is familiar with and get the child to see it frequently and say the colour repeatedly. I will also give the learner different objects to colour using a particular colour per time which is the concept of "REINFORCEMENT".
I have successfully handled a child who was brought from the village and had a great learning disability in the area of reading. I noticed in the process of teaching this same child that her guardian taught her to learn by cramming. I noticed this because the child could not read words beyond the pages she had been exposed to earlier, despite that she had come across the same words in previous pages but with a different application. I had to introduce a better concept of learning her letters using sounds, blending of words which automatically led her to reading.
Afterwards she was able to read the same old book and others with little or no assistance at all. The difference my teaching method made in her was that she became an independent learner faster unlike having to wait until she learns a new word.
About
I am a graduate of Food Science and Technology, and a Postgraduate Diploma student in Education from the University of Ibadan.
I have several years of experience in early years childhood education, my subject areas are Phonics, Numeracy, Literacy and British Cursive Handwriting (Nelson).
I have great interest in handling children who have learning disabilities in reading and writing. I live in Lagos where I have successfully been able to tutor well over 15 pupils to pass various school exams.
My rare skills of imparting knowledge remains my major strength as pupils I tutor remain motivated, successful and extremely skillful in the subject areas I teach them even after my reign as their tutor.


Education
Education




Sep 2009 - Jun 2011

University of Ibadan
Experience
Headteacher




Sep 2008 - Jul 2012

Rhema Global School

Teaching of pupils, coordinating teachers, reporting to the board of directors, handling parents especially the seemingly difficult ones. School decoration and general coordination of school activities.