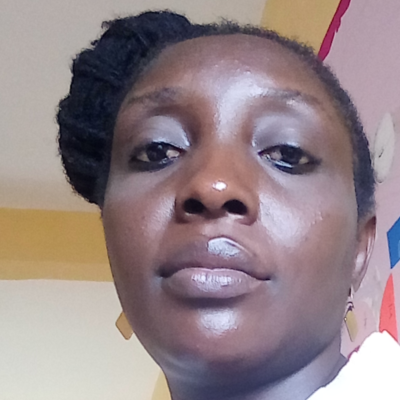 Helen A.
WAEC Biology Tutor
Home tutor in Lekki, Lagos
Pass Biology in WAEC at one sitting
Biology is one the subject that most students find very difficult to pass in WAEC but with my experience as an examiner I have developed various methods to solve this problem. One of the method is to teach the students how to answer WAEC questions in a proper way.
I develop a method that will help the student to complete WAEC curriculum within a very short period and for easy understanding. I develop rules that students must obey in biology practical. I taught all my biology students on how to download various videos and contents for each topic which usually aid assimilation and proper understanding of the topic.
I teach my students with new technological gadgets which enhances and stimulates the students interest in learning. I prepared more than ten students for 2019 WAEC and they all have good grades.
Helen A. also teaches
About
I am a graduate of Biology education and master of science education from Lagos State University Ojo.
I have more than ten years Biology teaching experiences. I have successful tutor more than 200 students to pass West Africa Examination Council (WAEC) and also more than 40 students pass various exams.
With my teaching experiences with Lagos state , private international schools and also WAEC and NECO examiner have really help me to develop a strategic way to tutor my students.
I personally developed various ways and rules that students can answer exam questions, which has really help most of my students to out successful in their exams.
The success of my students is my strength and I strongly believe that there is greatness in every child.
Let us work together to bring out this great potential in your child/ children.
Education
M.Sc Biology




Aug 2010 - Aug 2015

Lagos State University
Experience
School coordinator and Biology teacher




Apr 2014 - Sep 2018

G&G Quintessential International School.

As the school coordinator I ensured that: all teachers submit and update their records, they give assignments to students always and mark the students notes, all the students notes were cheched from time to time to know the students who where not copying notes and teachers who were not marking the students notes. As a Biology teacher I taught my students based on WAEC curriculum to enable them prepare for WAEC, I exposed my students to Biology practical as early as possible to enable them get use to WAEC practical, base on marking experience as WAEC examiner for past years I taught them how to answer WAEC Biology questions and also exposed them to rules for Biology practical.

Biology and Basic Science teacher




Apr 2010 - Sep 2013

Ebun - High School

As a Biology teacher I prepared the first SS3 students for WAEC by organizing extra moral class for the students. As a class teacher I ensured that my students were well monitored. As Basic Science teacher I prepared my students for Junior WAEC and also exposed them to practicals.

Biology and Agricultural science teacher




Apr 2002 - Dec 2003

Blessed Winners Secondary School

As the Biology teacher students were exposed to Biology teacher. As the Agricultural science teacher, young farmers club was esterblished and esterblished the school garden where students were taught how to raise crops.

Eko Basic Science teacher




Apr 2013 - Sep 2016

Egan Junior Grammar School

As a Basic Science teacher, I was in morning and afternoon lesson to prepare the Jss3 for Junior WAEC.

NYSC Biology teacher




Oct 2007 - Oct 2008

Umuaharam Technical Secondary School

As NYSC Biology teacher, I introduce extra class for the students because they have been doing Biology because they lack Biology teacher. I introduce an instructional strategies that can bust their moral and interest in Biology. Students were exposed to Biology practical from SS1-3. I also prepared the SS3 for Biology WAEC and most of them came out successful.