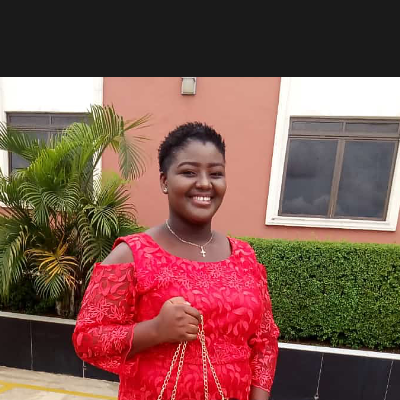 Joy N.
Common Entrance English Tutor
Home tutor in Ibadan North-East, Oyo
Expert Common Entrance English Tutor with excellent track record
The English language has always been one of my favorite subjects since primary school, my performance in every English exam I have ever taken has always been superb. I was the overall best student in the English language in my school. I had a distinction in English in WASSCE. I've taught English to a lot of people and their performances have never been below expectations. No student of mine has ever failed in an English Language exam. I'm a very open-minded teacher. I always try out different techniques and methodologies in handling my students because, over the years, I've come to realize that different children have different learning and understanding abilities.
Hence, I handle different students differently depending on which technique I find more suitable for their unique personalities. I inspire my students to acquire a love and passion for the English Language. This enhances active participation during lessons as well as faster assimilation and understanding. I also give tests and assignments to my students in order to monitor their progress and to assess how well they have learned and understood what they have been taught. The English Language is fun and I help my students in realizing that
Joy N. also teaches
About
I'm a Law student in the University of Ibadan. I graduated from Federal Government College, Okigwe in Imo State. I was the overall best student in WAEC and NECO in my school. I was also the third-best student in NECO at the regional level. I've won a couple of awards both academic and non-academic, and I've participated in a number of competitions and quizzes. I started tutoring pupils and students from a young age, and I haven't stopped. I have a passion for teaching and I teach in such a way and manner that makes my students to not only perform excellently in what I've taught them, but also to develop a love and passion for it. I believe everyone has the ability to learn, all it takes is determination and interest on the Part of the student, and hardwork, passion and skills on the part of the teacher. I believe I have all it takes to teach such as passion, hardwork, academic skills as well as emotional intelligence. My aim is to inspire my students to acquire the knowledge which they earnestly desire. Gracias.
Education
LLB Law




Sep 2016 - Present

University of Ibadan
Experience
Teacher




Sep 2016 - Oct 2016

Ideal Foundation Academy

I worked as a teacher in Ideal Foundation Academy briefly after my secondary school education before I gained admission to study law in the University of Ibadan. The school had 3 sections, the daycare, nursery and primary sections. I taught pupils in the primary sections, particularly Primary 4,5 and 6. I taught them all subjects including Math, English, Writing, Reading, Literature, Physical Education and sciences. Although my stat in Ideal Foundation Academy was a short one, I however left lasting impacts in the lives of my pupils.