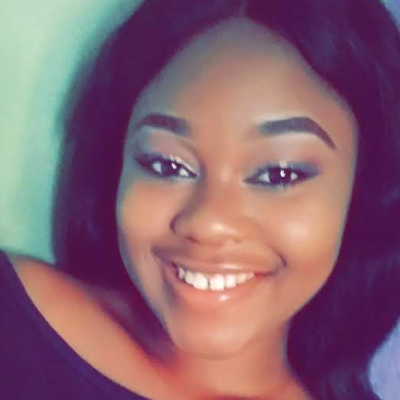 Funke L.
Senior Secondary School English Tutor
Home tutor in Eti Osa, Lagos
Experienced Senior Secondary School English Tutor helping students prepare well for English O Level examinations
The importance of English Language in Senior Secondary education cannot be undermined. It is important for students to develop communication skills good enough to enable them compete and stay relevant in a world that accepts this language as necessary.
Therefore, students are expected to master the theory of obtaining good communication skills in English language throughout the senior secondary school years. It is important to note what examiners base their tests on: creative writing, directed writing, summary, test of orals, lexis and structure,comprehension passages.
From previous experiences, students often find some parts quite easier than others but should they be made to shy away from the unknown? NO. I encourage my students to practice daily by introducing study groups before test of oral lessons.Through this, the students would have practiced known questions and prepared unknown questions to be studied in class. The creative writing and directed writing lessons require that the situations in context are well discussed in class prior to individual assessments.
Understanding comprehension passages and unveiling figurative meanings are important. Examiners like to test how well students can relate ideas especially when given grammatical patterns they are unfamiliar with. Students need to learn how to focus more on what is implied by the writer rather than their opinions. Often times, I allow the students take turn in suggesting their answers, giving purpose for analytical thinking and easy problem solving.
Funke L. also teaches
About
I am a graduate of English and Literacy studies from the Obafemi Awolowo University.
My love for teaching has inspired me to teach during my service to my country and also to run my post graduate studies in English Education, University of Lagos. I am not limited to only what I know, I equally give room for constant learning.
I do not only seek that my students understand what is taught but also to understand their personalities and design teaching methods that work best for each and everyone of them.
Education
BA English and Literary Studies




Apr 2013 - May 2017

Obafemi Awolowo University
Experience
Class Teacher




May 2018 - May 2019

Osun State Broadcasting Cooperation Model school

As a class teacher, I was responsible for the academic wellbeing of the pupils. I ensured that lesson notes were properly written,studied before coming to class to teach. My method of teaching was to introduce the topic to the pupils by asking them questions about previous knowledge. Each pupil is given the opportunity to answer questions either my demonstration or mere words. Anothet method of introducing the new topic was to bring instructional materials to class which I found out exposed their minds to what exactly the topic was about. Pupils are expected to ask questions and are either giving classworks or take home assignments.