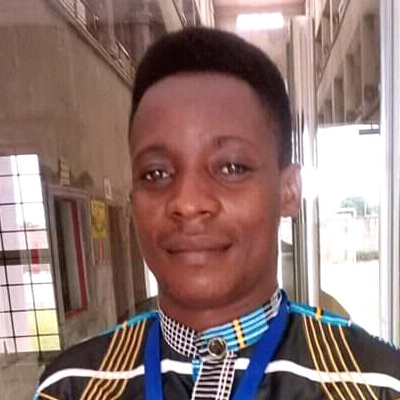 Adegboyega I.
WAEC Government Tutor
Home tutor in Apapa, Lagos
WAEC GOVERNMENT TUTOR 10 YEARS EXPERIENCE OVER 50 As Ex STUDENTS
I have been highly privileged to tutor Government at SSCE (WAEC & NECO) and UTME levels and Political Science at undergraduate tutorial classes level with remarkable and astounding output for close to a decade now.
I have a record of over 50 students with ' A s' in Government while the average grade is usually B3 . I teach the subject with prowess and ease as my discipline as an Historian has made the teaching of Government and Political Science a thing of interest and fun.
Learners interactive methodology is what I employ to achieve my teaching objectives. I get my learners engaged in group and inter personal discussions while teaching them to ensure that every learner is mentally propelled to be carried along.
As much as time allows, I do not hesitate always to use the 21st century instructional materials ( the Internet hardwares and softwares) and teaching aids( relevant and approved texts and other materials) to get my students engaged.
Adegboyega I. also teaches
About
I am a seasoned,dynamic and experienced English Grammar and Phonetics, Literature in English and Government tutor. A graduate of History and International Studies from Lagos State University.
I have close to a decade practical and result oriented class room and tutorial experience of the aforementioned subjects. I also prepare pupils for Common Entrance Examinations ( English Mathematics, Verbal and Quantitative Reasoning )with ease and efficiently)
My teaching of English Phonetics is awesome as I offer practical analysis of the places and manners of articulation of all the over 45 speech symbols ( consonants and vowels) in the right Queen's diction to the best understanding of my learner.
My teaching skills with or without teaching materials is impressive and insurmountable, cause I am always on consistent researches with the use of twenty first century instructional materials and teaching aid.
I have innumerable number of students who had and have gotten admission under tutorship cause I have been teaching at SSSCE( WASSCE and NECO) and UTME levels for close to a decade.
Education
BA History and International Studies




Mar 2003 - Oct 2009

Lagos State University
Experience
Senior English Tutor ( Part time)




Jan 2019 - Present

Merit Land College

I specialise in teaching and preparing the out going S S 3 students for their SSSCE ( WASSCE and NECO) I also have a personally owned UTME and SSCE tutorial class. I also teach English Phonetics

English Grammar and Phonetics Instructor




Nov 2017 - Nov 2018

The Sea Side School

I taught English Grammar and Phonetics at the Junior Secondary Level. I also assisted in teaching the S S 3 students in preparation for their WASSCE. I was also assigned to tutor and prepare the then S S 2 students to attend a debate competition organized by Loral International School, in 2018. The Sea Side Height students won the debate gallantly against the The Bells International School.

Senor English tutor and P T A Secretary




Oct 2010 - May 2015

Yiseyon Group of Schools

I trained and led the students to the famous N T A Chanel 10 Take a Step Quiz Completion around 2012/ 2013. Yiseyon students won the first and second stages of the competition. I was also the most senior English and Government tutor. I was opportune to tutor about four sets of S S 3 students successfully in preparation for their English, Literature and Government. The average grade of my students is usually B3 .