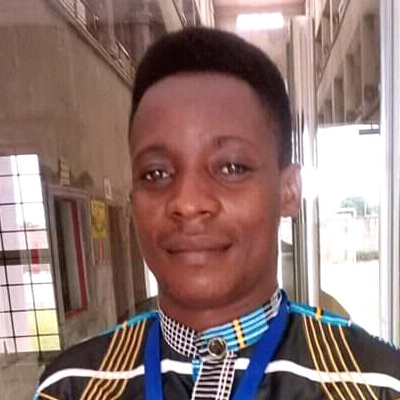 Adegboyega I.
WAEC Literature in English Tutor
Home tutor in Apapa, Lagos
WAEC LITERATUR IN ENGLISH TUTOR WITH CLOSE TO DECADE EXPERIENCE AND OVER 43 STRAIGHT 'A s' STUDENTS
Literature in English as a subject is tough not without its challenges of broad text reading and analysis. These challenges in my teaching experience have not become insurmountable as I derive much pleasure in reading, surveying, interpreting, analyzing and summarizing literary text (prose and drama).
My grand style of teaching Literary appreciation, figure of speech and poetry fascinates and entices my students into active dramatic participation in the learning of Literature in English at both SSCE and UTME levels.
I also employ stage performances of drama and acrobatic display of poetry analysis to lure my students into active participation to achieve instructional objectives. Students as individuals and many times as groups are given a whole poetry or stanzas as take home or group work to be discussed before the entire class in the subsequent class.
Internet videos of some or all of the recommended SSCE and UTME tests are downloaded to be watched, interpreted and analyzed in class. This enhances students mental image and assimilation of the literary work in question.
I conclusively ensure that students are actively engaged in further researches of Literature subject matters.The final laps is critical attempt of Literature past questions on all the three genres of Literature to prepare them ahead for these aforementioned examinations.The output thereof has always been remarkable.
Adegboyega I. also teaches
About
I am a seasoned,dynamic and experienced English Grammar and Phonetics, Literature in English and Government tutor. A graduate of History and International Studies from Lagos State University.
I have close to a decade practical and result oriented class room and tutorial experience of the aforementioned subjects. I also prepare pupils for Common Entrance Examinations ( English Mathematics, Verbal and Quantitative Reasoning )with ease and efficiently)
My teaching of English Phonetics is awesome as I offer practical analysis of the places and manners of articulation of all the over 45 speech symbols ( consonants and vowels) in the right Queen's diction to the best understanding of my learner.
My teaching skills with or without teaching materials is impressive and insurmountable, cause I am always on consistent researches with the use of twenty first century instructional materials and teaching aid.
I have innumerable number of students who had and have gotten admission under tutorship cause I have been teaching at SSSCE( WASSCE and NECO) and UTME levels for close to a decade.
Education
BA History and International Studies




Mar 2003 - Oct 2009

Lagos State University
Experience
Senior English Tutor ( Part time)




Jan 2019 - Present

Merit Land College

I specialise in teaching and preparing the out going S S 3 students for their SSSCE ( WASSCE and NECO) I also have a personally owned UTME and SSCE tutorial class. I also teach English Phonetics

English Grammar and Phonetics Instructor




Nov 2017 - Nov 2018

The Sea Side School

I taught English Grammar and Phonetics at the Junior Secondary Level. I also assisted in teaching the S S 3 students in preparation for their WASSCE. I was also assigned to tutor and prepare the then S S 2 students to attend a debate competition organized by Loral International School, in 2018. The Sea Side Height students won the debate gallantly against the The Bells International School.

Senor English tutor and P T A Secretary




Oct 2010 - May 2015

Yiseyon Group of Schools

I trained and led the students to the famous N T A Chanel 10 Take a Step Quiz Completion around 2012/ 2013. Yiseyon students won the first and second stages of the competition. I was also the most senior English and Government tutor. I was opportune to tutor about four sets of S S 3 students successfully in preparation for their English, Literature and Government. The average grade of my students is usually B3 .