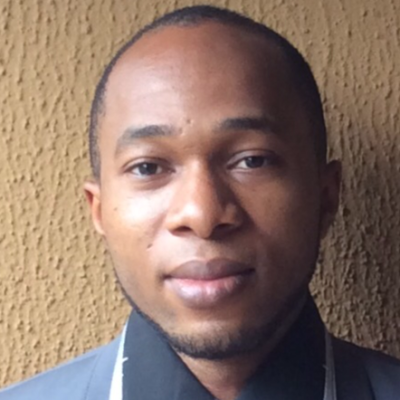 Bright O.
WAEC Physics Tutor
Home tutor in Eti Osa, Lagos
WAEC Physics master and tutor with over 10 years solid experience and more than 30 A's ex-students
I always tell something to my students and that is "To solve and answer Physics questions easily you need to have a third eye". The third eye means extra mind to view things beyond the physical. That's what makes it possible to solve physics question. As I work on making students visualize the concept of physics by transforming every difficult parts to what can later be regarded as simple as easy. Try my class and be exceptional.
I do not only make my students understand Physics from the root but also engage them with practical examples that can help them easily remember difficult formulas and word problems.
I also have other tools which can be used by my students that will expand their knowledge in physics. One of them is the use of acronyms and simple formulas techniques.
Since physics formulas are relatively what is used to define some terms, I also teach them how to relate this terms without having any problem in the exam all.
About
I am a graduate of Petroleum Engineering from University of Benin. I have over 10 years of productive experience in the areas of Physics and Mathematics. I recide on the island are of Lagos and my experience has afforded me a rounded background in tutoring any student from below average to intelligent.
My tools are simple to deal with as I have successfully tutor over 40 students to understand the concept of my line of expertise.
My rare skills of imparting knowledge remains my major strength as my students remain highly motivated and successful even after my reign as their tutor.
Education
B.ENG Petroleum Engineering




Feb 2010 - Jul 2015

University of Benin
Experience
Maths and Physics teacher




Mar 2008 - Jun 2010

Dunamis Tutorial

My role as a Physics and Mathmatics teacher was my first time experience but I engaged the students to solve problems from both text books and past questions. They became familiar with mathematical and physics problems. This was a simple task for me and my students.

Mathematics master




Jun 2010 - Apr 2015

Skyrocket tutorial

I thought the students how to understand and solve mathematical problems. Moreso, I engaged them with the ability to interpret and analyze data in a simple way. I had my notepad and took cognizance of those who were behind. I ensured that they joined their colleagues in achieving the same set goal of attaining the core value of what they paid for.

Maths and Physics teacher




Mar 2008 - Oct 2009

Dunamis Tutorials

I was naive because it was my first time of trying to discover my ability to impact knowledge. However, it all went well as I thought the students how to visualize and solve word mathematical problems and was part of those who prepared both junior and senior students in their WAEC. No doubt, they were thankful.

Physics




Sep 2017 - Mar 2018

Dot Learn

I was an online tutor with great discipline to impact knowledge using short videos for secondary school students. I took the position of a content developer which was a great innovation for new students.