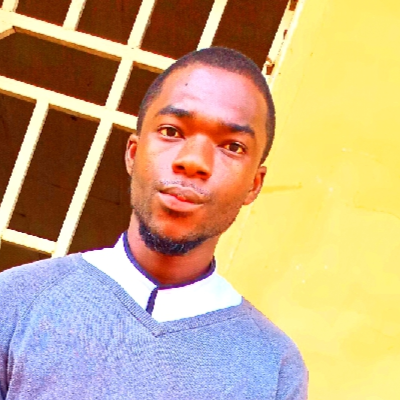 Victory L.
Senior Secondary School Commerce Tutor
Home tutor in Asari-Toru, Rivers
Senior Secondary School Commerce tutor
I have over a year of teaching experience in commerce with two different secondary schools in Edo State.
I was rated as the most composed and dedicated teacher respectively although I was not payed to do the job.
I am a seasoned professional. I am a teacher whose aim is bringing out the best in my students. I am a passionate teacher and teaching is what I love which was why I spent 4 years in learning the profession. I am so much concerned about the growth of my students.
I might not have gotten the loads of experiences that so many have but I bet, you cannot imagine what I would bring out of your children.
Last year, I taught commerce to three students preparing for SSCE and they all passed with the least grade being a 'B'
I look forward to working with your children.
About
I am a graduate of Economics Education from Ambrose Alli University, Edo State.
I have over a year productive experience working as a private tutor in the field of Economics, Commerce, Government and Civic Education around Edo State where I schooled. I live in Lagos where i've been able to assist some students with their home work.
My rare skills of imparting knowledge remains my major strength as my students remain highly motivated and successful even after my time as their tutor.
Education
Education & Economics




Nov 2014 - Sep 2018

Ambrose Alli University
Experience
Student teacher




Oct 2017 - Nov 2017

Inegbeboh Comprehensive Secondary School, Uromi, Edo State.

This was the second which was also the last of my compulsory teaching practice exercises as an undergraduate. The duration was for 6 weeks. During my time in the school, I took Economics as a subject for the senior secondary school one and three;SSS1 and 3. At the end of the 6 weeks program, the students I taught pleaded for me to stay a few more weeks which I spent a further 2 weeks. It was the passion my students saw in me that made them request that I stay longer. I have the zeal and passion for teaching. Of the 8 student teachers that we were, I was voted as the best by the students because of the teacher-student relationship they saw and the school principal ranked me as the best student teacher.

Student teacher




Oct 2016 - Nov 2016

Arue Secondary School, Uromi, Edo State

This was the first of my two teaching practice exercises as an undergraduate. I taught the subject 'government' from SSS1-3 for a duration of 6 weeks. At the end of the exercise, I decided to stay for some more weeks because as at then, the school wasn't having a government teacher and the students were happy to still have me around. Moreover, I wasn't ready to go home. So I just stayed and enjoyed myself with the students.

Teacher




Nov 2018 - Jul 2019

Foster Prime School

I was a maths teacher for form 5 during my time in the school. I helped prepare the pupils for their common entrance examination which all the pupils that enrolled for passed.

Economics Teacher




Sep 2019 - Present

Krakrama Community Secondary School

I'm currently a serving corp member with the above named institution. I take SSS1 and 2 in Economics.