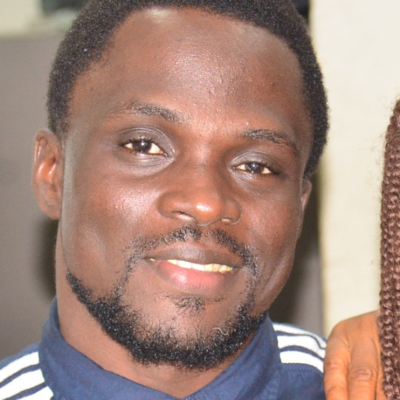 Olumide A.
WAEC Accounting Tutor
Home tutor in Kosofe, Lagos
An Experienced Tutor and Certified Chartered Accountant
Having made 7As in my WAEC exams myself, Accounting/Book-Keeping inclusive, I am passionate about seeing senior school finalists excelling brightly in their WAEC exams, especially in Accounting.
I bring with me years of formal and informal teaching experience which over the years have made me perfected the skill of imparting knowledge in a manner that makes the imparted knowledge remain with my students forever, using practical life scenarios. I have also taught Commerce and Economics, both subjects in the same category of social science subjects as Accounting/Book-Keeping and I am able to relate knowledge from these subjects in my classes to give my students an in-depth understanding of how book keeping and accounting works.
I tutor with focus on the goal to be achieved, giving my students the fundamentals of accounting as a solid foundation upon which we lay blocks of knowledge. I know how to motivate my students to conquer their weaknesses using their own strength.
This has been my style and results are there to prove the effectiveness of this method in tutoring students.
About
I am a chartered certified member of the Association of Chartered Certified Accountants (ACCA) and a graduate of Accounting from the University of Ilorin.
My teaching experience spans over decades and include recorded teaching experience as a youth corp member and years of undocumented experience guiding international masters students in accounting modules with testimonials to support this claim.
I am passionate about imparting knowledge and I perform this methodically in a way that gives my students a pictorial memory of the experience, thus aiding in knowledge retention.
Education
Finance




Feb 2007 - May 2017

Association of Certified Chartered Accountants

B.Sc Accountancy




Apr 1999 - Feb 2003

University of Ilorin
Experience
Youth Corp Member




Sep 2003 - Aug 2004

Veden Comprehensive Secondary Schools

I taught senior secondary students Commerce and Economics. This included setting examination questions and continuous assessment questions, marking the scripts and recording the results for each student, for each subject.

Finance Manager




Jan 2018 - Present

Motorman Nigeria Limited

As the Finance Manager in Motorman Nigeria Limited, a fleet maintenance company with interest in all forms of maintenance of all vehicle brands and fleet sizes, I: • Account for the organisation's transactions in monthly and annual financial statements and from analysis make recommendations to management • Keep costs within set limits by routinely reviewing actual costs against budget and promptly escalating areas of cost overrun • Ensure liquidity through sound working capital management and proper timing of payables and receivables • Facilitate new investments by developing business plans and financial projections for new investments • Develop, review and update credit and relevant manuals, policies and procedures for risk and compliance management and design operational process flows • Prevent credit loss through proper analysis, management and control of credit transactions • Provide timely and useful information in monthly management reports • Prepare monthly bank reconciliation statements • Reconcile inter-company transactions • Prepare and review annual budget • Create interface & co-ordination to ensure compliance to policies, process and procedures for the Company • Ensure that processes and procedures in place are designed and work as per the standards, and can efficiently support functional/business objectives • Ensure the implementation of all compliance policies and procedures at all levels.

Senior Accountant




Apr 2011 - Dec 2017

National Open University of Nigeria

As a Senior Accountant in NOUN, a government-funded university with about 98 campuses in Nigeria and an annual revenue estimated at NGN50 Billion, I: • Analysed and reported the monthly activities and balances of the organisation's collection accounts • Analysed the different components of revenue generated and measured against projections to determine variances and investigate causes • Resolved complaints from internal and external clients • Prepared and endorsed payment vouchers • Prepared Cash Book • Prepared monthly Bank Reconciliation Statement • Prepared annual budget, annual reports and stock taking • Worked with external auditors on periodic assignments.

Internal/Credit Controller




May 2010 - Sep 2010

Creditplus Microfinance Bank

As the Internal/Credit Controller at Creditplus MFB, I: • Set up the credit control policies and framework • Conducted Know-Your-Customer exercise on the bank's customers • Analysed and appraised credit requests to ensure only eligible applications were processed • Reviewed credit applications documentation for completion • Wrote Credit Appraisal Memorandum and Loan Instruction Memorandum • Verified credit applicants' and their guarantors' addresses as part of credit risk management activities • Verified acceptability, suitability and adequacy of pledged securities before disbursement to customers • Monitored credit performance and recovered sticky credits • Periodically reviewed and updated the credit framework in line with developments in the macro economy • Periodically monitored the risk assets portfolio • Released pledged security documents to customers upon expiration of credit facilities • Daily called transactions over to confirm accuracy and completeness.

Credit Risk Officer




Jul 2006 - Dec 2009

Ecobank Nigeria PLC (formerly Oceanic Bank PLC)

As a Credit Risk Officer at Ecobank, a NGN1.32 Trillion global financial organization with presence in Africa, Asia and Europe, I: • Prepared and submitted within deadlines quarterly reports on Insider Related transactions and monthly reports on Related Party credits in compliance with IAS 24, Related Party Transactions to the Central Bank • Monitored and reported weekly the account balances and performance of high-risk assets, particularly loans to customers in the Oil and Gas sector • Prepared ad-hoc reports as requested by the Central Bank and Management. • Reviewed and appraised loan requests using the bank's framework, for completeness of documentation and eligibility of applicants • Wrote Credit Appraisal Form • Generated disbursement instructions for approved requests • Handled post-disbursement activities such as release of financed asset, appropriate transfer of funds to parties involved, etc. • Developed and marketed the bank's retail products.

Accounting Officer




Jun 2005 - Jun 2006

Capital Trust Brokers Limited

As an Accounting Officer at CTB, a multi-million Naira stockbroking company with interests in investment advisory, stock market instruments and portfolio management, I: • Prepared and submitted within deadlines monthly cash flow statement, income statement and statement of financial position • Prepared monthly Bank Reconciliation Statements • Prepared ledgers and journal accounts • Managed the fixed assets register.