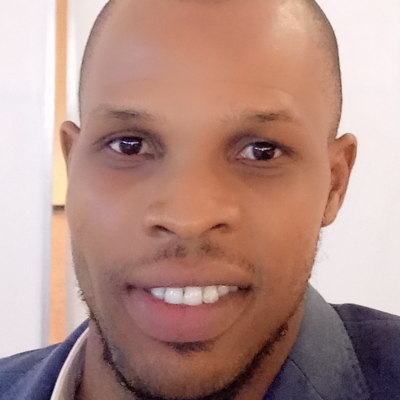 Ololade O.
Pre-Primary & Lower Primary Tutor
Home tutor in Gwagwalada, Abuja
Pre primary school tutor
I have been oppurtuned to teach kids at the pre primary class level for over a year, I have the ability to reach each kid at their level and bring out the best in them. I have been able to to improve kids who can write properly, paint properly, read letters and numbers effectively.
To make kids more vocal and communicative both in speaking and writing is one of my many skills, knowing and singinging their rhymes, repetition of alphabeths, numbers, two letter words, colours, shapes parts of the body, to name but a few are the activities which a kid is to know at that stage and I can reach the kids and bring out innate communicative and writing skills, it requires patience, love and good understanding of children to do that, I believe i have those in abundance. I am very fit for the tutorial if my services is called upon.
About
I am a graduate of Educational Technology from the University of Ilorin. Also have a NCE certificate in Biology/Integrated Science.
I have almost 5 years of teaching in both pre basic and basic primary school, am very good with children that are struggling to write, those that are slow learners and also good in mathematics and biology for pupils in the secondary school. I reside in gwagwalada.
I have a rare skill of knowing how to apply the reality of the enviroment in class room situations as an eduactional technologist the use of instructional aids and media is paramount. My students are always yearning to know more as they are been motivated and its brings out their enthusiastic nature.
Education
Biology and Integrated Science




Nov 2005 - Sep 2008

Kwara State college of Education

Education Technology




Oct 2010 - Jul 2013

University of Ilorin
Experience
Class teacher




Nov 2014 - Sep 2015

Bandex science academy, birnin kebbi

Teaching pupils all the basic subjects, also the games master, creative art teacher and technical exam officer, coordinate assembly. Etc

Mathematic teacher for Ss1 and ss2




Jan 2014 - Oct 2014

Govt Day Sec school, makerar gandu

Subject teacher for SS 1/2 mathematics, my teaching takes place like 8 periods in a week for each arm of each class.