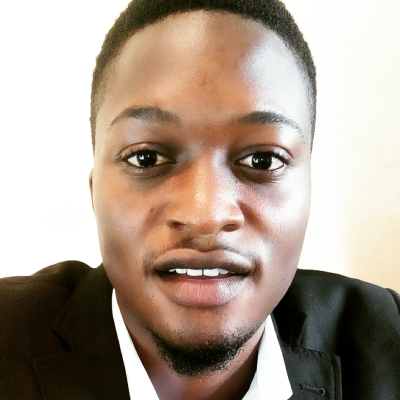 Damilare A.
WAEC Government Tutor
Home tutor in Ifako-Ijaiye, Lagos
WAEC Government Tutor with 2 years Experience and 7 Straight A's ex-students
As a tutor, my entire activity has been to teach and educate students according to guidelines provided by the National Curriculum Framework under the overall guidance of the competent education authority, to teach and educate students according to the educational needs, abilities and attainment potential of individual students under my tutorship.
Over the years, I have been committed to working towards the implementation of Individual development, getting the best out of my students is my day to day task. assigning work, correcting and marking work carried out by my students, this has gone a long way to encourage my students to always be the best. As well as assessing the progress, attainment and behaviour of my students. I also Provide guidance and advice to students on educational and social matters and on their further education and future careers. As such, this and many more activities has been the framework that cordinated my success so far. By my success, I'm simply referring to my students expectational grades in WAEC Government.
About
My greatest passion in life is teaching. I was born and raised in Lagos, and experienced great success at school and at university due to amazing and unforgettable teachers. This is the foundation of my commitment to helping out my students, whatever their abilities may be. I am a graduate of Political science and Public Administration from the Adekunle Ajasin University, Ondo sta te. I have been tutoring and teaching for 2 years in various settings, tutoring small and large groups, private individual tutoring, and teaching in rural, suburban, and urban classroom and home settings.
Education
B.Sc Public Administration




Feb 2012 - Nov 2016

Adekunle Ajasin University
Experience
Part Time Class Facilitator




Feb 2019 - Present

God's Power and Glory group of Schools

As a facilitator, I helps group of students understand their common objectives and assists them to plan to achieve them without taking a particular position in the discussion. Also contributes structure and process to interactions so groups of students are able to function effectively and make high-quality decisions. I am a helper and enabler whose goal is to support others as they achieve exceptional performance.