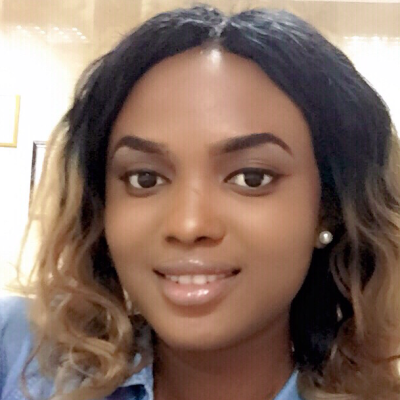 Eze J.
Common Entrance English Tutor
Home tutor in Lugbe, Abuja
My tutoring gives students the chance to go through the material in a way that works for them: opening them to a world of opportunities within and beyond that subject. Not only help to improve their goals but also a range of other benefits.
I am a competent and energetic tutor. I know that having strict expectations or "standards" can actually do more damage than good. Instead, my tutorial focuses on opening early opportunities for success for the students learning.
As a tutor, I ensure that the student genuinely believes in their own capability. I encourage my students'to read, watch and listen to books, (inspirational CDs,novels)
I had a case of one of my ex-students who I had initially encouraged to write about their day or anything they feel on their notepad, iPad or their computers. I got some feedbacks that it did not just help them in their writing and vocabulary skills, it also became a therapeutic form.
Setting realistic goals, supervising the working process, giving lots of reassurance and tracking their progress. As a tutor, I assist students find their own personal power and build a genuine belief in their own potentials. Interest can produce learning on a scale compared to fear as a nuclear explosion to a firecracker. Confidence and persistence are the magical formula for motivation.
Eze J. also teaches
About
I have a BSc in Health and Physical education from the Nnamdi Azikiwe University.
I'm objective, caring , easy going, free spirited and loyal. I love to have fun with anything I do, because if you don't do, you can get frustrated.
I like to exercise ,I'm a team player,efficient , punctual ,effective and can work under pressure.
Education
B.Sc Health and Physical Education




May 2010 - Nov 2015

Nnamdi Azikiwe University
Experience
Teacher




May 2015 - Jul 2017

Azata primary school Abuja

*Taught Health and physical education, social studies and home economics. * Taught primary pupils the advantages through practical and theoretical forms. *Taught primary pupils social studies, and how it relates to their day to day living. *set up assessment and examination questions,marked and recorded grades for all the pupils.

Teaching, public relations officer




May 2015 - Aug 2017

*Azata primary school , Abhieze limited

Taught physical and health education and social studies. Conduct test and assessment, recorded, marked and scored the pupils. Taught social studies how it can relate to their day to day living. Essence of physical and healthy lifestyle.