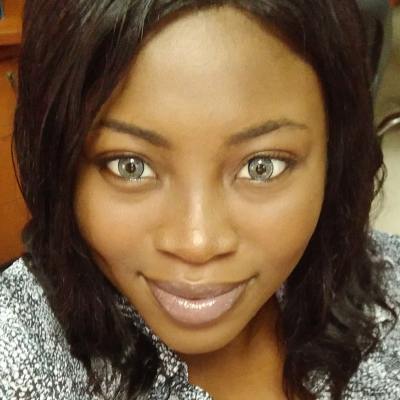 Tolulope D.
American Common Entrance Math Tutor
Home tutor in Surulere Lagos State, Lagos
American Common Entrance Math Tutor with a passion for education
If you are in search of a skilled and enthusiastic individual with extensive knowledge and experience in assisting students in meeting academic challenges and preparing for the American common entrance examination in the area of mathematics, then you are good hands!
My passion for helping elementary school students move on to the next stage of education is constantly fueled by my desire to always spread knowledge. I have assisted five students through the preparatory process for the National common entrance and I have recorded only successes. During my tutoring experience, I had the opportunity of meeting with students with different learning needs where I was able to design and stimulate lesson plans which accommodated multiple learning patterns.
The approach I take to teach for a Math exam is to expose students to standard exam conditions through test simulations which help to provide a good evaluation of students' learning capabilities and identify areas which requires more attention. I also infuse fun and creativity along with the concepts that are to be taught to help remove exam anxiety and build confidence of students.
Additionally, I possess strong interpersonal and communication skills to quickly build rapport with students of varying skill, levels, spark, interest and engagement in mathematical concepts. I am confident that I possess the abilities required to help your child ace the American common entrance examination and look forward to meeting with you.
Tolulope D. also teaches
About
I am a graduate of Civil and Environmental Engineering and I am passionate about imparting knowledge and nuturing academic exellence in people.
I have one year experience as a private tutor during which I was able to sucessfully prepare six students who aced their National Common Entrance Examination. I have also taught children in the elementary level of education who have been determined to require some additional learning assistance in the areas of Mathematics, Elementary Science, Quantitative and Verbal Reasoning, helping to dymistyfy difficult questions with interactive teaching techniques and materials.
As a highly motivated and experienced tutor, I am confident in my ability to attain results that will exceed your expectations. I possess an execllent combination of patience, organisation and creativity required to tailor my teaching tecniques to the learning needs and patterns of individual students. I have been commended for my ability to produce desired positive results that help students stay on their educational track.
Education
B.Sc Civil Engineering




Nov 2012 - Jan 2018

University of Lagos
Experience
Home Tutor




May 2019 - May 2019

Freelance Tutoring

I have worked as a private tutor to students in elementary school where I taught mathematics, English Language, elementary and general studies and subjects required for the National Common Entrance Examination. Over and again, my students have produced excellent results in their common entrance.

Content Creator




Feb 2018 - Jul 2018

FirstBank Nigeria Limited

• Developing social media marketing strategies: I was responsible for providing cost effective social media marketing strategies that improve the company's visibility in the digital space. • Preparing and executing digital activation plans and budgets for events, online campaigns and giveaways: I prepared plans and researched prices for budget of activities, promotions and campaigns and advertisement of new products released by the company, as well as conduct a digital activation of live events. • Tracking progress and growth of the company's social media pages: I was responsible for providing a monthly audit of the company's social media growth in terms of followers, promotions, likes and comments. • Building engaging social media content: I researched and also created interesting content ( in form of blog stories, images, video skits and copy-writing)for the company's social media platforms. • Collating monthly publishing calendar and scheduling social media posts : I was responsible for preparing a calendar which contained all the content to be uploaded on the company's social media platforms for each month. • Evaluating social media content effectiveness: I was able to sieve through content posted on the social media platforms of the organisation using the hootsuite analytics to determine contents that performed well and those that did not to determine audience persona and preferences. • Managing the company's vendors and online partners: I was in charge of managing the duties of vendors and online influencers used to boost awareness of any company event, both before, during and after an event. • Perusing invoices and preparing payment documents of vendors: I was responsible for ensuring that payment documents and receipt tendered by vendors were suited the the company's standards. I was also responsible for processing payment of services rendered by these vendors.