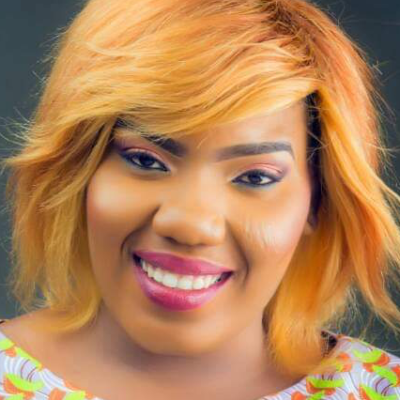 Ndidi O.
Senior Secondary School English Tutor
Home tutor in Amuwo-Odofin, Lagos
Senior Secondary English Tutor
I taught Senior Secondary School classes 1-3 for two years. During my time as their teacher, I was able to delve in deeper into the subject, starting from the simple present and past tense to the popularly acclaimed difficult phrases and clauses. I was able to teach my students how to differentiate between phrases and clauses, I made them understand that phrases are sentences without finite verbs and thus are incomplete and cannot stand on their own while clauses are sentences with finite verb, they make complete sense and can stand on their own. I also taught them to identify the various types of clauses and phrases and I am happy to say that I had a 100% pass rate.
I have always loved English Language and hope to pass across that love to students I teach. I aim not only to ensure they pass the subject I also want them to have a good grasp of it.
I am basically a friendly person who has the ability to relate with students at their levels and also ensure that they have enough room for self expression, as this is very necessary when writing essays.
With me your child gets the best learning experience.
Ndidi O. also teaches
About
I am a graduate of International Relations from Covenant University.
I have Over 5 years working as a teacher in both the primary and secondary levels. I taught all subjects in the primary level and taught English language in both Senior Secondary, Jamb and GRE levels.
I live in Lagos where I have been able to successfully teach over 60 students to pass various school exams, national exams and international exams.
My rare skills of imparting knowledge, relating with the students at their levels and actively listening to them remains my major strength as my students remain highly motivated and successful even after my duration as their tutor
Education
B.Sc International Relations and Diplomacy




Sep 2008 - Jun 2012

Covenant University
Experience
Teacher




Nov 2005 - Jul 2005

Kewa Nursery school

I taught the students to write their letters and numbers Fed them Cleaned up after them Taught them to read n identify numbers and letters Taught them to identify colors and shapes

Class teacher




Sep 2006 - Dec 2007

Anchor primary school

I taught the students all subjects Monitored their activities within the class Ensured they did their class works Gave them home work Attended to their challenges and sometimes did extra classes for those lagging behind

Teacher and administrative officer




Jan 2007 - Jul 2008

Brightest and Best

I was a french yeacher, I also acted as a substitute teacher for any unavailable teacher. I was in charge of the operations of the school from day to day I ran official errands Attended to visitors Answered calls n attended to parents' inquiries

English teacher




Oct 2016 - Jan 2018

Kabe College

• Teaching English Language to senior secondary classes 1-3 • Presenting a professional and friendly first impression to Parents and guardians • Marking scripts and recording scores • Heading the Music and Drama society • Preparing and taking the students out for competitons • End of term party planner • Taught the students in preparation for WAEC and JAMB

Customer Service Representative




Oct 2014 - Oct 2015

Ecart Internet services (Jumia NG)

• Attended to and resolved customers'queries via calls and emails • Escalated issues to the relevant departments • Worked with the emails team on detractors and succeeded in turning detractors to promoters • Was an active participant in trainings • Logging of recieved calls, placing orders for customers, confirming orders, working with the finance team to settle refund issues and working with the warehouse and delivery team to ensure prompt dispatch of customers' orders

English teacher




Oct 2016 - Jan 2018

Kabe College

hievements and responsibilities: • Teaching English Language to senior secondary classes 1-3 • Presenting a professional and friendly first impression to Parents and guardians • Marking scripts and recording scores • Heading the Music and Drama society • Preparing and taking the students out for competitons • End of term party planner • Prepared the students for WAEC and JAMB examinations

Deputy Manager of Customer Service




Jan 2018 - Aug 2018

Imagia Furniture

and responsibilities: : • Maintaining and organising the company filing system • Answering incoming calls • Attended to and resolved customers'queries via calls, visitations and emails • Typing all necessary documents and correspondence as required • Created a suitable CRM module with my team for the company • Worked on research and customer satisfaction surveys • Sale of furniture and also brought up innovative and creative methods to increase sales • Worked on sales campaigns and newsletters to be sent to customers • Customer Service and Communications skills trainings