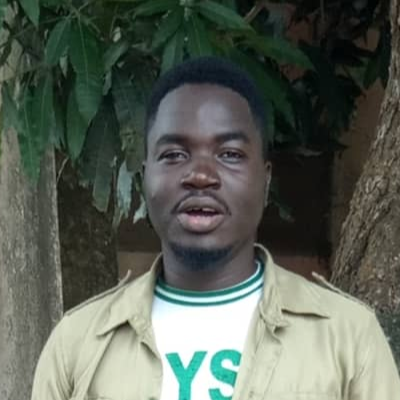 Wilson D.
Jamb English Language Tutor
Jamb English Language Tutor with 4years experience and 100% successful past Jamb Candidates
I train students specifically for the Use of English and Literature in English papers. For English Language, I guide learners through the major aspects of Comprehension, Grammar (Lexis and structure), phonics/phonetics and Word relations (Antonyms and Synonyms). Since JAMB examinations do not require expressive writing, I find it quite easier to strategically prepare students to score nothing less than 60% in their Use of English papers.
On the other hand, I ensure that my students are armed with the necessary fundamental knowledge to face any form of JAMB literary battle. I ensure they have proper understanding of figures of speech, Literary devices, Narrative techniques, Genres of Literature, Elements and distinctions of the Genres, and other literary terminologies. I also train them on Time management techniques and ensure they go through a mock examination through which I can evaluate their understanding and competencies. I already have tutorial students in various tertiary institutions and I feel a great sense of satisfaction when they personally appreciate me for my guidance. Their success is also mine.
Wilson D. also teaches
About
I am a graduate of the Department of English, Obafemi Awolowo University, Ile-Ife, Nigeria.
I have 3 years experience of teaching the four language skills; speaking, writing, reading and listening. I have taught English Language and Literature at the primary and secondary educational level. I have applied my language skills in other non-academic activities, such as editing, proof-reading, content writing and Proposal development.
I possess an innate desire to impart proper knowledge into young minds(future leaders) and derive pride in the success of my students.
Education
BA English and Literary Studies




Mar 2013 - Aug 2017

Obafemi Awolowo University
Experience
English/Literature teacher




Jun 2017 - May 2018

Glorious Kings and Queens School.

At GKQS, I taught the JSS1 to JSS3 students the English language while I taught SSS1 to SSS3, Literature-in-English. I handled various aspects of the Junior Secondary curriculum, such as Phonics, Grammar, Vocabulary development, Comprehension, Letter writing , Essays and other forms of creative writings. At the Senior Secondary level, I handled topics across the three genres of Literature, Drama, Prose and Poetry. I introduced the students to literary appreciation, literary devices, figures of speech and analysed texts that were African and Non-African in origin.

English Lecturer (Youth Corper)




Jun 2018 - Mar 2019

Best Solution Polytechnic, Akure.

At BESTPOTECH, I handled Communication studies and Language related service courses of the General studies department. I taught them based on the NBTE syllabus which contains topics such as Letter writing, Memo, Discourse analysis, Registers, Report writing and so on. I supervised SIWES report writing and supervision for students who worked at various organisations in Osun state. I also served as the secretary to the General studies department where I was in charge of minute writing and filing of documents.

English/ Literature tutor




Feb 2018 - Present

His grace JAMB Tutorial Center

I strategically prepare students for the Use of English aspect of the Joint Admissions Matriculation Board examinations. I also taught the Art students Literature in English. I have recorded 100 percent success so far, because my students score nothing less than 60 in their Use of English papers.