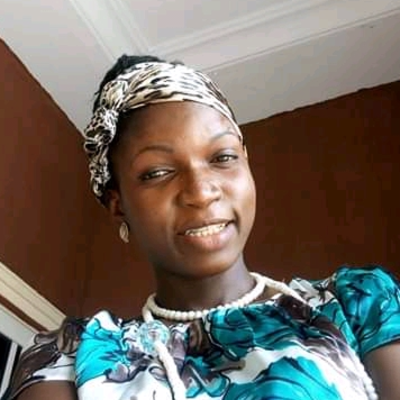 Titilope O.
Upper Primary Enrichment Subjects Tutor
Home tutor in Ketu, Lagos
Upper Primary Enrichment Subjects Tutor with 5 years Experience in Building, Enriching and bringing out creativity in Students
In my years so far in teaching especially the primary level of education I noticed many do not see the enrichment subject as being important but I have taken it as a major concern and duty to campaign to parents, guardians and teaching colleagues that is it the most important part of education,'' the Basics".
Be in art, science, humanities,Language etc every other level of education lies on this, if a child is faulty in one it takes too extra effort to build a career on it. What ever a child wants to be starts today. And that is the reason I am here to help bring the best out of your child(ren) by building the foundation so solid to face the outside world and future in whatever career might be the choice.
For five years, I have successfully taught students who are outside there competing and winning because they have the vital information .Thank you
About
I am a graduate of Obafemi Awolowo University(Ace) with a degree in Geography Education ,also have Nce certificate in Geography /Economics from Adeyemi college of Education and Diploma in computer from the the same institution.
Education
B.Sc Education And Geography/Physics




Apr 2012 - Aug 2016

Adeyemi College of Education, Ondo

Education & Economics




Sep 2009 - Dec 2011

Adeyemi College of Education, Ondo
Experience
Class Teacher




Aug 2007 - Feb 2009

Sure build private school

Preparing the lesson plan using the syllabus as well as the instructional materials to be used during the teaching Initiate facilitate and moderating classroom disccusions Giving out homework, research work and exercises Student evaluation in test and examination Grading of student assessment Involvement in Extra curricular activities

Student Teacher




Mar 2010 - May 2010

Salvation Army primary school

Plan my lesson Preparing relevant lesson note Class arrangement and orderliness Marking of notes and assignment Evaluating and grading of student

Student Teacher




Mar 2015 - May 2015

Saint Monica girl grammar school

Plan my lesson Preparing relevant lesson note with relevant instructional material Class arrangement and orderliness Marking of notes and assignment Evaluating and grading of student Extra curricular activities

Nysc Teacher




Jan 2018 - Dec 2018

Government unity secondary school

Plan my lesson Preparing relevant lesson note Class arrangement and orderliness Marking of notes and assignment Evaluating and grading of student Extra curricular activities

Class Teacher




Oct 2018 - Feb 2019

Ecwa Nursery and primary school

Plan my lesson Preparing relevant lesson note Class arrangement and orderliness Marking of notes and assignment Evaluating and grading of student