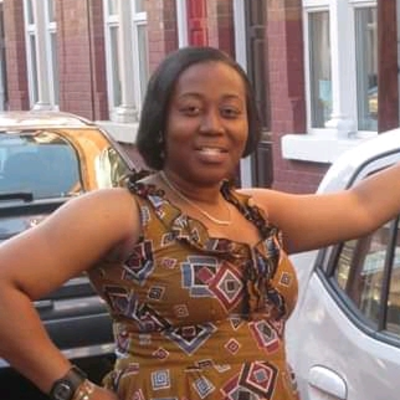 Ngozi A.
Pre-Primary & Lower Primary Tutor
Home tutor in Ikeja, Lagos
A Pre- Primary & lower Primary Tutor with 2 yeas experience, great inputs with excellent results.
As a Pre-primary and lower primary tutor, I;
Created and adapted instrumental strategies to meet student needs for elementary three class.
Am deeply committed to optimizing student success by designing positive approaches and proactive interventions advancing learner's engagement.
Introduced ''circle time'' which increased student confidence and the ability to engaged in conversation with each other.
During school session, I directed student comp, a reading comprehension exercise which resulted 70% in student participating in reading exercise.
Created and developed a teaching program which catered for the social, academic, cognitive development of young student.
Enriched student learning by incorporating arts, history and literature into original curriculum.
Implemented an implied behavior analysis program which increased student abilities to initiate tasks independently.
Collaborated with local library for the student to create a culture for reading.
Created celebrity speakers initiative encourages celebrity to speak on topic under discussion making student to be in culture and arts.
About
I am a graduate of International Studies & Diplomacy.
I live in Lagos and I love to impact knowledge to the younger generations. I am a good listener which has helped me to build a healthy relationship with them.
I am a great communicator with a passion for teaching. I am friendly and very approachable. I am a class teacher with a great work ethic which helps me to discharge my duties excellently, I am usually happy when I see my student succeed in their studies and in life.
Education
BA International Relations and Diplomacy




Sep 2004 - Sep 2008

University of Benin
Experience
Class Teacher




Feb 2018 - Apr 2019

Floraview Nur/ Primary School

Organized the classroom and learning resources and creating displays to encourage a positive learning environment; Planned, prepared and presented lessons that cater for the needs of the whole ability range within my class; Motivated pupils with enthusiastic, imaginative presentation; maintained discipline; teaching all areas of the primary curriculum; Handled and took responsibility for the progress of a class of primary-age pupils; Prepared and marked work to facilitate positive pupil development. Develop Schemes Of Work And Lesson Plans In Line With Curriculum Objectives. Facilitated Learning By Establishing A Relationship With Pupils. Coordinated activities and resources within a specific area of the curriculum, and supported my colleagues in the delivery of this specialist area; Worked with others to plan and coordinate work; Worked with parents to maximise their involvement in the school and the development of resources for the school; Discussed with other professionals such as education welfare officers and educational psychologists, if required. meeting requirements for the assessment and recording of pupils' development; Provided feedback to parents and carers on a pupil's progress at parents' evenings and other meetings; Kept up to date with changes and developments in the structure of the curriculum; Organised and took part in school events, outings and activities which may take place at weekends or in the evening; Liaised with my colleagues and worked flexibly, particularly in areas that pertaining the development of the school.