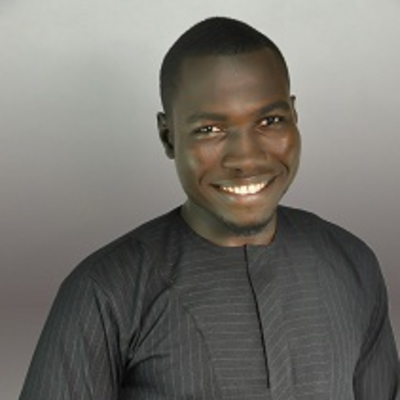 Dairus S.
IGCSE Economics Tutor
Home tutor in Shongom, Gombe
IGCSE Economics Tutor who provides practical ways of teaching Economics
As a tutor, over the years, I believe in teaching subjects to help students grasp easily, and relate the subject outside textbook application to practical problem solving in real problems.
The subject of Economics is both interesting and practical, when students learn to apply it beyond it face value. The understanding of the subject of Economics is critical for the development of every nation. Employing the workings and understanding results in being able to manage a successful organization, implement budgets, draw up fiscal plans and policies.
Over the years as a student I had always been spurred by the thought of what makes some nations wealthy and another poor, why are some organizations more successful than others. The fact that human needs are numerous and insatiable informs the need to design a scale of preference. Economics teaches use no only to design it, but to do it properly.
As a prospective manager, business man, administrator, etc., The knowledge of Economics is necessary.
Dairus S. also teaches
About
I am a gradute of Public Administration from Gombe state University, where I obtain a Bachelor's Degree (B.Sc. Hons) in Public Administration with a Second Class Upper, and currently a Master's Degree (M.Sc.) Public Administration (in view) at Gombe State University.
I have over 3 years experience as a tutor to students from across all ages particularly in the areas of General Administration, Administrative theories, Development Administration, Personnel Management, Public Finance, and other disciplines. I have had previous expreience in teaching 400L and 500L Distance Learning students from different Universities, which most of them passed their exams. In my expertise I have tutored over 200 students, and assisted over 100 in their undergradute and post gradute empirical researches.
My strength lies in drawing numerous inferences from practical events for students to understand their courses of study. I patiently teach in English, and where necessary I switch to the local language (Hausa) for my students to understand. I prepare the students for not just exams but applying the concepts learned outside the walls of the class, and pages of paper.
Education
B.Sc Public Administration




Nov 2012 - Sep 2016

Gombe State University
Experience
Tutor




Feb 2018 - Aug 2018

University of Maiduguri Distance Learning Centre

I taught several courses to distance learning students on the subject of public administration, and prepped them for their exams and online tests.