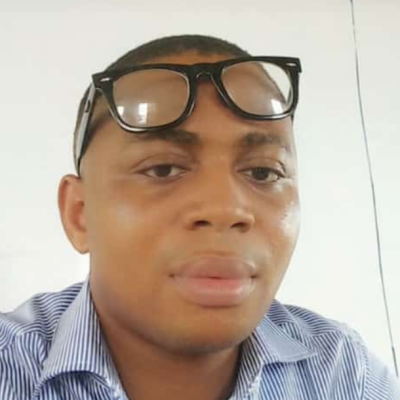 Gabriel J.
Senior Secondary School English Tutor
Home tutor in Eti Osa, Lagos
Senior secondary school English teacher with 5 years experience
Being an experienced English teacher, I have observed over the years that students find it difficult to summarize and to do continuous writing (essay, letter writing, speech writing, writing memorandum etc). These are two divisions of English as a subject. Others include grammar, phonetics and vocabulary development. Knowing these will go a long way in helping students to learn this subject.
My focus has been to help students identify areas they need to strengthen in learning this language, bearing in mind the four communication skills (listening, speaking, reading and writing). The learner of this language should also be equipped with the knowledge of grammar. That is, the rules that govern the formation of sentence and also the development of vocabulary. Letter writing, essay, article, speech writing etc. Also key areas students need to equip themselves.
Being a versatile teacher, I have developed strategies over the years to help students overcome this hurdle and make them understand what it means to be a student of English language. I have recorded great success from teaching the subject.
Gabriel J. also teaches
About
I am an NCE holder from the department of English/ social studies,Kogi State College of Education, Ankpa. I am currently studying English education in University of Lagos as my degree program.
I have 5 years teaching experience in both secondary and primary school teaching English, government, Literature-in-English, Civic education and social studies as a home tutor.
I have prepared many students for common entrance and external examination, in secondary and primary school and the results are excellent.
Being a trained teacher, I possess the skills to impact and impart knowledge to learners considering individual differences.
Education
B.ENG Education And English Language




Jun 2012 - Jun 2015

Kogi State College of Education, Ankpa, Kogi State.

BA Education And English Language




May 2017 - Present

University of Lagos
Experience
Subject Teacher




Sep 2015 - Present

Sharon Field Schools and College

I teach English, Literature-in-English and Government. I have successfully prepared students for BECE and WAEC. The results are glorious.