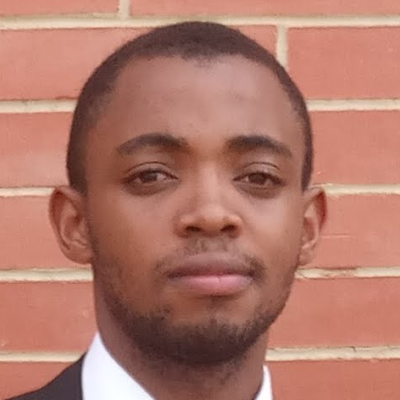 Ikechukwu O.
Upper Primary Math Tutor
Home tutor in Eti Osa, Lagos
Proficient Maths Tutor with an apt to teach Mathematics across all Primary school levelss
I am a very sincere and competent mathematics tutor with a track record of success. I have been tutoring students from my undergraduate days, which enabled me master the dynamics of knowledge impartation. Shortly after my undergraduate degree, I was assigned a role as the Cowbell Mathematics Competition senior category instructor of Centia Christian School Port Harcourt, where i prepared some selected students for the competition. I also handled extra-mural classes on Mathematics, Physics and Chemistry for Jamb and WAEC Candidates after my stay at Centia Christian School.
Teaching upper primary school pupils involves a combination of work and play. You have to disolve the mathematical concepts into understandable and absorbable bits, using a lot of physical representation to denote the theories involved. In order words you have to use real life scenerios to depict the applications of the mathematical theories in order to drive home your lessons and enhance retention. As an individual, i am naturally disposed to adopting this method of learning, so as to improve the performance of my pupils.
Futhermore, there is a need for friendliness, patience, creativity, resourcefulness and firmness, while handling these pupils, as children are naturally diposed to having fun and they generally have a short term attention span. These afore mentioned qualities are inherent in me and if coupled with the depth of mathematical knowlegde i possess, distinguishes me as a prolific mathemathematics tutor.
Ikechukwu O. also teaches
About
I am a First class graduate of Mechanical Engineering from Federal University of Technology, Owerri.
I have tutored some undergraduate level students in the areas of Engineering Mechanics, Fluid Mechanics and Ordinary Differential Equations during my undergraduate days and was also the Academic director of my Campus Fellowship, DLCF, where i co-ordinated the academic affairs of the organization.
I also have productive tutoring experience as a JAMB/WAEC preparatory tutor in the areas of Maths, Physics and Chemistry.
My ability to relate technical concepts to everyday life has been a major factor contributing factor to the success of my students
Education
B.ENG Mechanical Engineering




Sep 2013 - Dec 2018

Federal University of Technology, Owerri
Experience
Engineering Mechanics Tutor




Jan 2018 - Aug 2018

Deeper Life Campus Fellowship, FUTO

I ensured that the engineering concepts in the course curriculum was well comprehended I explain some of the application of these engineering concepts to foster understanding I solved numerous examples with the students to retain comprehension

Cowbell Mathematics Instructor




Jan 2019 - Jan 2019

Centia Christian school

I prepared some selected students for the 2019 edition of the cowbell mathematics competition. I initially assessed the competency of the students by giving them an impromptu test derived from the past question of the previous edition. After which i was able to ascertain their topical deficiencies. This enabled me draft a series of topics to be taught and methodologies to improve their speed and accuracy. I gave them regular mathematics speed test to improve the pace of at which they get their solution as well as accuracy I also ensured most of the relevant topics were covered and their testimonies after the competition was encouraging given the short time we spent in the preparation

Maths, Physics and Chemistry Tutor




Feb 2019 - Apr 2019

Redeemed Christian Church of God, City of Praise Parish, JAMB/WAEC Extramural classes

I tutored Maths, Physics and Chemistry to some students I explained the associated concepts, related some of it to everyday life and solved some of the accompanying exercises to enhance comprehension and retention