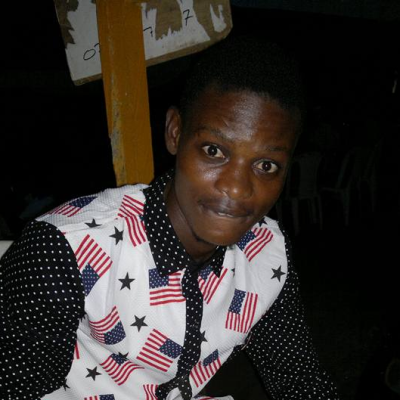 SOETAN O.
WAEC Math Tutor
Home tutor in Alimosho, Lagos
Almost 10 years experience, popular among students, A rare breed with over 100 straight A's ex-students
Many people view Mathematics as the most difficult subject on planet earth. Clearly, they are afraid of calculations but they are wrong. Across many great schools that I have been to, I have continuously instilled in the minds of the students that Mathematics is the simplest and unbiased subject in the world.
Zodiac high schools, St. Marc's Private school, Anointed Gate high school, Rehoboth Tutorial, Just once Assurance are some of the testaments spanning my illustrious career in teaching of Mathematics.
What makes me stand among my peers is the way I teach the basics and reasons why a mathematics question should be treated in a special way.
A Mathematics negative-minded student would love the subject at the first attempt. I teach in the way that Mathematics becomes a part of you. You live and breathe the subject. According to a particular research, the best in Mathematics always floor other subjects. You want to be coached by the best in the world, then book me now….
About
I graduated from Lagos State Polytechnic(OND) and Yaba College of technology(HND) as an Electrical and Electronics Engineer.
I have been teaching in a career that alomost span a decade. I have been almost infallible with over 100 of my students making waves and testifying across several schools.
My versatility and efficiency has been inexplicable. Unmatchable in Mathematics, physics and Further Maths.

Unrivalled in Chemistry and Biology.
I have delivered in major examinations and my students remain my living witnesses.
Education
HND Electrical / Electronic Engineering




Feb 2016 - Dec 2018

Yaba Colledge Of Technology

ND Electrical / Electronic Engineering




Nov 2011 - Oct 2013

Lagos State Polytechnic, Isolo
Experience
MATHEMATICS AND FURTHER MATHS TEACHER.




Dec 2015 - Feb 2016

ANNOINTED GATE SCHOOL

Prepared the SS students in Mathematics and Further Maths Instilled the love of Mathematics And Further maths in the minds of the students Prepared the SS3 students for the forthcoming WAEC

HOD, SCIENCE.




Jul 2015 - Dec 2015

ST. MARC'S PRIVATE COLLEGE

As the Head of department of Science, I ensured that all tutors in the science dep[department maintain a specific high standard in delivering excellent teachings. I also tutor Mathematics(SS2 and SS3), Further Maths(SS2 and SS3) and Physics (SS3)

MATHEMATICS AND FURTHER MATHS TEACHER.




Oct 2011 - Jun 2015

ZODIAC HIGH SCHOOL, IGANDO, LAGOS STATE.

Tutored Mathematics and Further Maths Taught Physics(SS3 only)

PROPRIETOR




Jan 2015 - Dec 2016

GREAT GOD TUTORIAL

I established the tutorial to further quench my thirst in tutoring Students to greater heights I tutor Mathematics, Further Maths, Physics and sometimes Chemisty

HOD, SCIENCE.




Dec 2010 - Sep 2014

JUST ONCE ASSURANCE TUTORIAL

Tutor Major Science Subjects(Maths, F/Maths, Physics and Chemistry)

HOD, SCIENCE




Nov 2010 - Aug 2014

REHOBOTH TUTORIAL COLLEGE

Tutor Maths, F/Maths, Biology, Physics And Chemistry.

OPERATION AND MAINTENACE




Feb 2016 - Present

EKO ELECTRICITY DISTRIBUTION COMPANY

Repairing transformers Maintaining and servicing Circuit breakers Installation of panels and feeder pillars assisting in cash drive