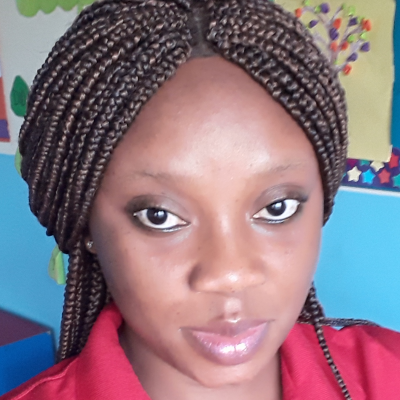 Ugochi P.
Pre-Primary & Lower Primary Tutor
Home tutor in Ibeju-Lekki, Lagos
As a professional tutor, I facilitate and introduce a step-by-step approach to teaching topics of different subjects. Due to my experience in teaching, I have learnt how best to teach pupils in the pre-primary and the primary levels of education. I prepared individualized education plans that aligns with pupils' needs and interests.
I develop syllabuses, selected instructional materials and tasked assignments to reinforce pupils comprehension of materials taught. I design verbal and written means of evaluation to identify areas pupils need improvement in. I am recognized for my ability to develop and implement activities that improve the pupils' learning and behavioural skills; as well as confidence and self reliance. I deliver creative and interactive activities to aid teaching and learning. I have the ability to communicate complex information in a simple and entertaining manner. I pair pupils to help them develop conversational skills in English Language.
Ugochi P. also teaches
About
I am graduate fro the Obafemi Awolowo University (Adeyemi College of Education Campus).
Having worked as a classroom and subject teacher, I have a teaching experience of 3 years. I have tutored students for National examinations in English language and Literature. In addition, I have the experience as a marker for The National Examinations Council.
My teaching methodologies and approaches are my key strengths towards facilitating and promoting learning.
Education
Education




Sep 2006 - Aug 2010

Obafemi Awolowo University
Experience
Class teacher.




Sep 2018 - Present

Laurels Foundation School

I ensure that the classroom environment is conducive for learning. I write lesson notes and prepare instructional materials for teaching sessions. I teach nine subjects in a week. I mark pupils written notes, individual classwork, group work and assignments daily. I take daily record of pupils who are present and absent from school. I address complaints that affects my class. I encourage pupils to be disciplined and well-behaved in the classroom and in the school. I submit my lesson notes and lesson plans weekly to the head teacher. I give parents/guardians updates on the performance of their child/ward when necessary and when requested. Also, I prepared the year 6 pupil of the school for the just concluded Common Entrance Examinations. In addition, I am the extra-curricular activity supervisor of the school. I ensure that registered pupils attend activity group rehearsals. I address complaints and welcome suggestions from group activity tutors. I report situations or complaints out of my control to the head teacher. I keep parents updated to new information, in relation, to their child/children's activity group(s).

Subject teacher and Class teacher.




Sep 2013 - Jul 2014

Winners College

I taught classes J.S.S.1-2, English language and Home Economics. I prepared lesson notes and plans, classwork, homework for each class lessons. I marked the written notes, classwork, assignments of students. I submitted my lesson plans and notes for weekly evaluation. I set test and examination questions and marked accordingly. I recorded students grade and marks into the report sheet. I also doubled as the Class room teacher for J.S.S.1. I took attendance records. I addressed complaints and received suggestions from students, teachers, head teacher, and parents regarding issues concerning my class.

Subject teacher




Apr 2013 - Jul 2014

Stepping Stone Group of Schools.

I taught classes J.S.S 1 -S.S.S 2, English Language and Literature. I prepared lesson notes and plans, classworks and homeworks for students of each class, and marked accordingly. I set test and examination questions for each class in English language and Literature. I prepared the J.S.S. 3 students for the Junior National Examinations in English Language and Literature.

Subject teacher.




Mar 2012 - Mar 2013

Government Girls Day Secondary School, Zurmi, Zamfara State.

I taught English Language from J.S.S. 1 class to J. S.S. 3 class. I wrote lesson notes and plans. I marked classwork and homework given to the students. I set test and examination questions.