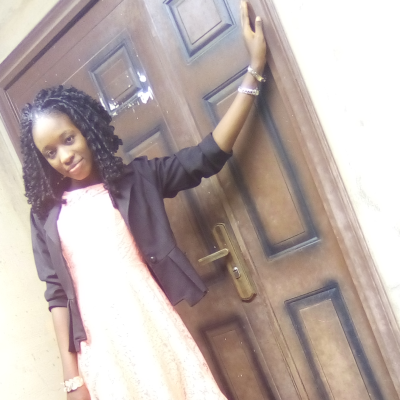 Osho A.
Pre-Primary & Lower Primary Tutor
Home tutor in Alimosho, Lagos
Pre-primary, and lower primary tutor who has lots of love and understanding for children.
I have been a teacher for the past three years, I have put in my all into giving my pupils the best of knowledge. Teaching is a profession I have always loved. You get to spend time with lots of children from different backgrounds who have challenges of their own, either psychological, academic etc.
In the process of trying to help these children, you gain more experience; believe me, the job of a teacher is not only to teach so that the pupils can get good grades, but also to assist these children in every area of their lives. There is a kid in my class, whose grandmother brought from the village to school in Lagos; his character is so bad, in fact his speaking is poor, because he only knows how to speak Yoruba. Gradually, he started to improve in his English language. One day the headmistress passed by my class, and a pupil said something, then she asked ''who said that?", Everyone pointed to this boy, she was so surprised " ubaid your English has improved!, she said"
The reason for writing this is to show that teachers play a very good role in the development of a child, and I am so happy that I can help someone become better someday.
About
I am a graduate of Agricultural Education from the Federal College of Education Technical, Akoka, Lagos.
I have two (2) years expreince as an Agricultural and Basic Science Teacher in Rutnel College, to mention but a few. I am currently living in Lagos and have wonderfully tutor over 130 students to pass various exams in flying colours.
I have distinctive skills of imparting knowledge to various individuals and also to provide quality services that meet the needs of our environment.
Education
Agriculture




Jan 2015 - Oct 2017

Federal College of Education (Technical ) Akoka Lagos
Experience
SUBJECT TEACHER




Sep 2018 - Present

RUTNEL COLLEGE

TEACHING STUDENTS AGRICULTURAL AND BASIC SCIENCES, MAKING SURE STUDENTS GOES FOR EXCURSION TERMLY, EDUCATING STUDENT'S PARENTS ON HOW THEIR CHILD/CHILDREN CAN IMPROVE IN EVERY ASPECTS, MAKING SURE ALL NECESSARY TEACHING FACILITIES ARE AVAILABLE FOR EFFECTIVE LEARNING BY THE SCHOOL MANAGEMENT.