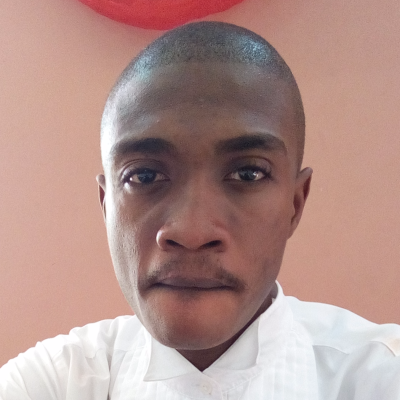 Bright E.
Senior Secondary School Commerce Tutor
Home tutor in Alimosho, Lagos
Senior Secondary School Commerce Tutor
Commerce which is the study of trade and business activities such as the exchange of goods and services from producer to final consumer, is an important subject for everyone in the commercial field - both students and non students. It exposes them to real life business happenings and in the end, helps each student choose career paths in a business related discipline. I must say I have achieved in this regard. I have coached students to be engaging, always be at their best in this field and be ready should opportunities come knocking.
Dear Parents, you will find me to be a straightforward, resilient, focused, goal-oriented, hardworking and coordinated tutor. Students I have taught do make good grades and I am confident that through hard work and dedication those who I am yet to teach will make good grades as well.
If you need an 'A' child in the fields of Commerce, Business studies and Accounting, then you can count on me.
About
I am a graduate of Accounting from Michael Okpara University of Agriculture, Umudike.
I have worked in Kings & Queens Academy, Ukanafun, Akwa ibom where I impacted the knowledge of the subjects Financial Accounting, Economics and Business Studies successfully to pupils.
I left footprints in the hearts of the pupils. My style of teaching won't be forgotten easily by the pupils as I presented my lessons in a comprehensive manner and kept them abreast with recent technologies.
Education
B.Sc Accountancy




Nov 2012 - Aug 2016

Michael Okpara University of Agriculture
Experience
Teacher




May 2017 - Apr 2018

Kings and Queens Academy

* I promoted the knowledge of the subjects - Financial Accounting and Economics by creating and distributing educational content (notes, assignments) to students; * I presented lessons in a comprehensive manner; * Assessed and recorded students' progress and provided grades and feedback; * Promoted hardwork and discipline among students; * Planned and executed in-class and outdoor activities and events; * Provided individualized instruction to each student by promoting interactive learning; * Maintained a tidy and orderly classroom.

Account intern




Nov 2018 - Dec 2018

Foxbar Homes Ltd

• Posting of entries using sage 50 accounting software and coding such transactions accordingly; • Scrutinizing the invoices as per accuracy in computation and sufficiency of other support documents; • Preparation of payment vouchers; • Periodic reconciliation of bank accounts; • Ensuring that invoices not properly compiled and lack sufficient attachments are not processed for payment; • Proper coding of invoices as they affect individual businesses and necessary expense codes; • Maintenance of the company's registers and ensuring that all other subsidiary ledgers are appropriately kept and up to date, and; • Perform other duties as assigned from time to time.