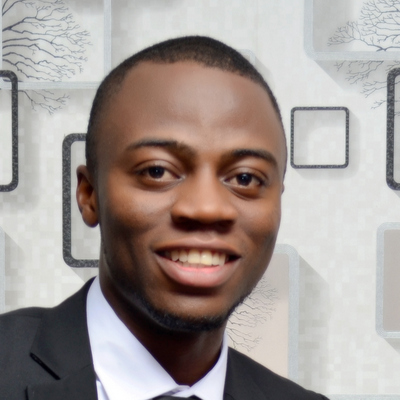 Ugonna U.
Common Entrance Math Tutor
Home tutor in Alimosho, Lagos
Common Entrance Math Tutor
During my primary school education, Mathematics was my best subject. Then I was also one of the best pupil in Mathematics in my set. It was a subject I made A's in without having to do a lot of studies, it was also one I enjoyed teaching anyone who needed any assistance.
Teaching my colleagues was my very first tutoring experience, and I did tutor them well, because they kept coming each time they needed assistance. In the past, I tutored one of my cousins who was preparing for common entrance and also entrance exam for secondary schools, It wasn't easy because she had a lot of foundational problems, then I did put in my best. Today she is a JSS 2 student at Queens College Nsukka, Enugu State.
Teaching is a hobby for me, and for a subject I know so well it is even more interesting for me, the passion I have for teaching and my knowledge in the subject area makes me a good tutor.
Ugonna U. also teaches
About
I am a graduate of Chemical Engineering from Federal University of Petroleum Resources Effurun, Delta State.
One of the reasons why I studied Chemical Engineering is because of my strength in Mathematics and love for Mathematics, as it is a major prerequisite for someone to venture into the study of any field of engineering, it was my best subject in my primary and secondary education. It was not just my best but one I enjoyed tutoring friends and colleagues when they needed my help during my primary and secondary education, for everyone I tutored I made sure that they understood starting from the basic concept. My performance during my SSS1 qualified me to join the school COWBELL competition team, it is a subject area I pride myself in.
Another subject area I pride myself in is Technical Drawing, during my University days I organised free tutorials and tutored students who ended up with As in the course.
When it comes to tutoring, one of my great strengths is patience with whomever I am tutoring.
Education
B.ENG Chemical Engineering




Nov 2012 - Nov 2018

Federal University of Petroleum Resources
Experience
Industrial Trainee - Process Engineer




Aug 2016 - Nov 2016

Dangote Cement Plc Obajana Plant

 Conducted equipment inspection on line 4 raw mill during a shot down maintenance with my supervisor.  Inspection of raw material flow line from raw material storage to the raw mill.  Supervised a ground floor cleaning of cement kiln line 1 by casual workers, under my supervisor.  Carried out Tertiary Air Duct (TAD) outer diameter temperature measurement using an infra-red hand pyrometer, for 7 days with record keeping of the data in the Central Control Room (CCR).  Carried out the temperature measurement at some strategic positions along the cement kiln line 1 with one of the field engineers, for the purpose of energy balance calculations.  Carried out drop test (weigh feeder calibration) on cement mill line 1 and 2 with my supervising engineer.  Supervised the physical cement mill silo level measurement on line 1 and 2 carried out by a pat-roller on duty, the result was compared by that brought by the level measurement instrumentation device.  Supervised clinker export from cement mill line 1 clinker silo.

NYSC - Data Analyst/Call Center Agent




May 2018 - Mar 2019

Hafmani Nigeria Limited Ikeja.

 Analyse data uploaded on the company's database by the field workers.  Monitor the quality of data uploaded by the field workers to ensure it meets standards.  Maintain constant communication with the field workers and their supervisors to ensure the uploading of quality data.  Receive incoming calls from customers to fill in their information in the database in situations where the field workers could not get the complete data due to their unavailability.

Contact Center Agent




Sep 2019 - Present

Access Bank Plc, Nigeria.

• Handling large volumes of inbound and outbound calls with customers from different parts of the world. • Proper logging of all interactions with customers and carrying out regular follow-ups on issues to ensure customer satisfaction • Provision of accurate troubleshooting methods to the customers. • Constant interaction with other bank units and branches to ensure customer requests and complaints are resolved promptly • Working with other team members to effectively deliver on KPIs.