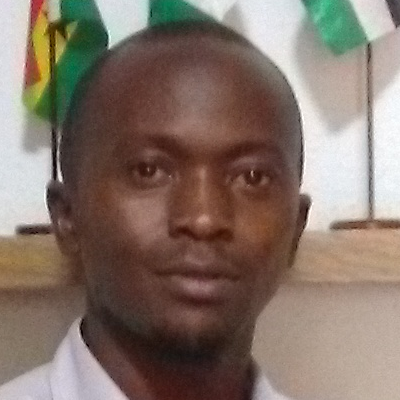 HENRY L.
Check Point Exam Maths Tutor
Home tutor in Yola North, Adamawa
Check Point Exam Maths Tutor with 2 years experience.
While teaching at Pen Resource Academy Gombe, I used Check Point past questions to prepare my students for Basic Education Certificate Examination (BECE), which was an experience I gained in Check Point Exam.
The reference Mathematics textbook I used has content that is similar to that of Check Point. The school had British Curriculum reference materials which I used in preparing my lessons. For instance, I first understood the concept of Stem-and-leaf diagram when I used British Curriculum to prepare my Mathematics lesson.
The results of my using a mixture of British and Nigerian Curricula were obvious because my students demonstrated mastery of the fundamental knowledge of the contents. They also developed a problem solving skills.
My unique teaching skills led my school to allocate students who had low learning levels for extra tutorial. And, those students did not just pick up with their class mates, their motivation and self-confidence increased remarkably that after a term, their learning levels improved.
HENRY L. also teaches
About
I have a Masters degree in Physical Chemistry and a Bachelor's degree in Industrial Chemistry from Modibbo Adama University of Technology Yola.
I have started private tutoring in 2009 as an undergraduate student and 3 of the 5 students passed the exam which I prepared them for. That revealed my strength, the rare skills of imparting knowledge. I have 6 years of productive experience working as a primary and secondary school teacher and administrative assistant and 2 years working as a sales associate.
I am a skilled communicator, a lifelong learner who aspires to be the best possible version of himself; who is motivated and completes what he starts, envisioning future scenarios based on intuition, data, and trends while paying attention to details.
Education
M.Sc Chemistry




Sep 2016 - May 2019

Modibbo Adama University of Technology
Experience
Chemistry Teacher and Administrative Assistant




Apr 2017 - Present

First Ghana Experimental Schools

Planning educational programmes Establishing new community initiatives and liaising with relevant community groups and organizations Recruiting, training and supervising tutors Maintaining records Writing plans and reports Determining priorities Preparing and submitting funding applications Undertaking outreach work to encourage more people to participate Facilitating self-help community groups Helping individuals to control their own learning

Mathematics and Basic Science Teacher




Sep 2015 - Jan 2017

Pen Resource Academy

Developing programmes for learning activities Planning, preparing and researching lessons Preparing and adapting teaching materials Making use of special facilities and/or equipment Contact and teaching time with students on an individual, class or small group basis Checking and assessing students' work and giving feedback Encouraging personal development via tutorial and pastoral work Attending meetings and reviews Liaising with parents, external agencies and a range of other professionals Writing reports Coordinating the work of support staff

Chemistry Teacher




Feb 2014 - Aug 2014

Redeemed People's Academy Jimeta-Yola

Lesson planning and preparation Checking students' work Preparing students for West Africa Senior School Certificate. Running extracurricular activities Undertaking professional development

Assistant Teacher and Administrative Assistant.




Feb 2012 - Feb 2014

First Ghana Experimental Schools

Lesson planning and preparation Checking pupils' work Preparing for Ofsted inspections Running extracurricular activities Undertaking professional development

Sales Associate




Jun 2006 - Dec 2007

S.C Okafor And Sons Big Ltd

Planed, sold and merchandised household products, provided quality and on-time information on demand forecast by customers, report on market dynamics, competitor activities etc., and ensured adherence to all Company principles and policies.

National Youth Service Corps (NYSC)




Aug 2014 - Aug 2015

Kaya Integrated Services LTD

Planed, sold and merchandised household products, provided quality and on-time information on demand forecast by customers, report on market dynamics, competitor activities etc., and ensured adherence to all Company principles and policies.

Chemistry Teacher and Administrative Assistant




Aug 2017 - Present

First Ghana Experimental Schools

Planning educational programmes Establishing new community initiatives and liaising with relevant community groups and organizations Recruiting, training and supervising tutors Maintaining records Writing plans and reports Determining priorities Preparing and submitting funding applications Undertaking outreach work to encourage more people to participate Facilitating self-help community groups Helping individuals to control their own learning.

Mathematics and Basic Science Teacher




Sep 2015 - Jan 2017

Pen Resource Academy

Developing programmes for learning activities Planning, preparing and researching lessons Preparing and adapting teaching materials Making use of special facilities and/or equipment Contact and teaching time with students on an individual, class or small group basis Checking and assessing students' work and giving feedback Encouraging personal development via tutorial and pastoral work Attending meetings and reviews Liaising with parents, external agencies and a range of other professionals Writing reports Coordinating the work of support staff

Chemistry Teacher




Feb 2014 - Aug 2014

Redeemed People's Academy

Planning, preparing and researching lessons Preparing and adapting teaching materials Making use of special facilities and/or equipment Contact and teaching time with students on an individual, class or small group basis Checking and assessing students' work and giving feedback Encouraging personal development via tutorial and pastoral work

Assistant Teacher and Administrative Assistant




Feb 2012 - Feb 2014

First Ghana Experimental Schools

Lesson planning and preparation Checking pupils' work Preparing students for National Common Entrance Examination Running extracurricular activities Undertaking professional development