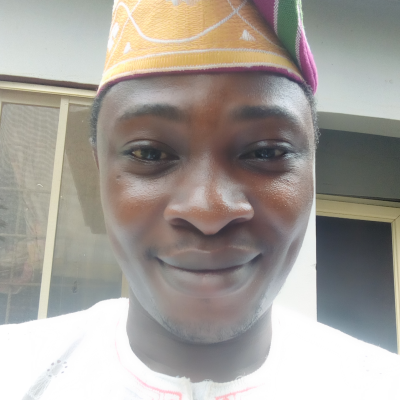 Babalola E.
WAEC Physics Tutor
Home tutor in Ede North, Osun
A distinguished Physics Tutor with over 10 years teaching experience in the Teaching of Physics in secondary schools
Over the years, I have been privileged to find out key factors why students fail in Physics. Primarily it begins with the practicals. If you pass your practicals very well, you have a 50 percent chance of passing Waec Physics with at least a B3.
There are key principles that must be obeyed or followed if you must pass your practicals very well, I have unveiled these to my students and I have a proven track record of distinctions and credits.
Essentially, most students tends to focus on topics they were taught in SS 3 at the expense of the topics they were taught in the past two years. It's worthy of note to know that the bulk of WAEC theory and objectives will be pooled from the first two years, because therein lies the BASIS and the required fundamentals.
Time Management is another flaw common with students and responsible for their poor performances.
Babalola E. also teaches
About
I am a graduate of Physics Education from Adéyemí College of Education, I also bagged a Master's degree in Physics and Astronomy from the University of Nigeria, UNN.
I am a passionate advocate for the simplification of the teaching and learning of Physics using technology enhanced active tools. I have taught both in the Eastern part of the country and the Southern parts. I have a vast experience in teaching spanning over 12 years in both Nigerian and British Curriculum.
I have coached students for both WAEC and Jamb examinations respectively with amazing results. My teaching methods are varied, learner centered, individualized differentiation and active.
I am skilled and trained in the use of modern technological and online tools for facilitating interactive and interesting lessons like Edmodo, My Scilife, Google Classroom, Microsoft Whiteboard, Flipgrid etc.
Conclusively, I am a registered member of the Science Association of Nigeria, Teachers first online platform and an ed-tech coach. I love Physics and I will do everything scientifically possible to see it demystified using animations, videos, games etc.
Education
M.Sc Physics and Astronomy




Jan 2013 - Dec 2015

University of Nigeria Nsukka

B.Ed Education & Physics




Jan 2006 - Jul 2011

Adeyemi College of Education, Ondo
Experience
Physics Teacher




Feb 2017 - Present

Kingsfold International Academy, Legina, Adamo, Ikorodu, Lagos

I teach Physics to Year 10 and 11 students using an amalgamated Nigerian cum British curricula. I serve currently as the Jets Club coordinator and we have facilitated four projects involving a USB and a Solar Fan, an electric Bell and an extension outlet. I teach year 9 Basic Technology in preparation for Checkpoint Science ,Neco and BECE exams. I am presently preparing students for IGSSCE Physics. I teach with animations, videos, and Ihave just started an online Physics class using both MyScilife and Edmodo.