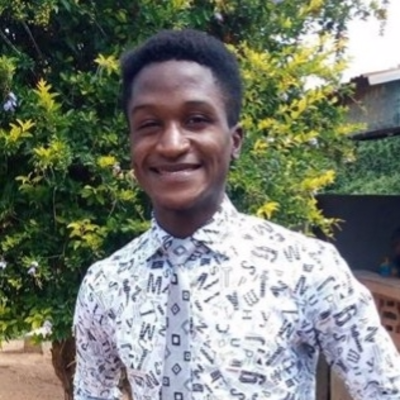 AJIBADE O.
Senior Secondary School Chemistry Tutor
Home tutor in Lekki, Lagos
A Senior Secondary Chemistry tutor with over two years of experience and a track record of excellence with over forty(40) students and still counting, A home tutor with a difference
Imparting knowledge in core science subjects like chemistry has been one of my strengths, I taught chemistry to the utmost maximum in Royal Touch Schools, Festac and Al-madeenah College, Ibadan. My effective teaching methods yielded excellent results in less than 3 months of commencement.
The first step that I took towards achieving this great feat was to know my students in and out and prepare their minds for effective learning, I did this by ensuring that their learning conditions were adequate both physically and mentally.
After preparing their minds for effective learning, I then proceeded with teaching proper, using the most simplifying & easy to understand teaching techniques ensuring that my students pay maximum attention in the process, this was followed by a series of classworks, practicals and take-home assignments so as to further enhance their mastery of the subject.
In less than three(3) months of effective teaching,there was a rapid turn around for excellence in the performances of my students and this made them to develop a burning passion in chemistry as a subject up till date.
Patronize my effective teaching services and get nothing but the best.
AJIBADE O. also teaches
About
I'm a bonafide graduate of Land Management and Soil Science from the Federal University of Agriculture, Abeokuta.
I also happen to be a fresh graduate, I taught mathematics and sciences extensively during my youth service year at Al-madeenah College, Oyo state and I can boast of impacting and improving my students performances in mathematics and sciences,stirring up their love for these subjects in the process.
My passion for imparting knowledge in mathematics and sciences remains my strength in order to stir up my students passion and interest in these subjects even after the completion of my youth service year.
Education
B.Sc Soil Science




Sep 2011 - Jul 2016

Federal University of Agriculture, Abeokuta
Experience
Mathematics teacher




Sep 2016 - May 2018

Royal Touch Schools, 22road, 'F' close, Festac town, Lagos

During my short teaching experience at Royal Touch Schools, I was able to stir up my students passion and interest in mathematics, I made them fall in love with mathematics which they initially hated before my arrival. I was able to achieve this success by my unrelentless and tiredless efforts in simplifying tough mathematical terms for my students,making those terms look easy in the process.I also ensured consistency in learning by enforcing a couple of classworks and take home assignments on my students,curbing their playfulness in the process thereby enhancing their seriousness which in turn brought about academic excellence in their mathematics during my stay as their tutor.