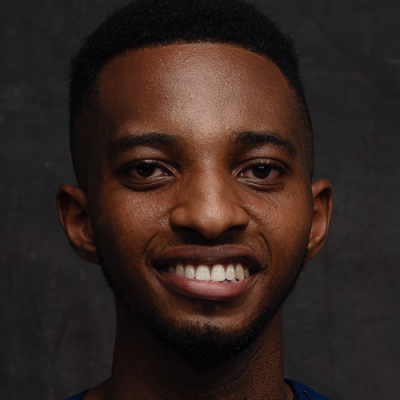 John M.
British Upper Primary Math Tutor
Home tutor in Eti Osa, Lagos
British Upper Primary Math Tutor
I have been a British upper primary tutor in the past. It is a foundation subject in the science and technology field and even more specific the engineering field. It is necessary to have substantial knowledge of this subject to study most courses. This subject is not just an interest, it is a necessity for me as I am a Mechanical Engineering graduate.
Understanding something and being able to teach or tutor are two different things. This is a known fact. I have learnt to be patient and to look at things from the pupil's point of view, because this is a foundation subject (as earlier stated) and these subjects need to be thought carefully because these are the bedrock for advanced knowledge in those subjects. The pupil will be introduced to abstract concepts and difficulty may arise for the pupil to visualize. This is very common with teaching the topics like 24 hour clock calculations, geometry & mensuration, algebra, etc. Teaching aids will be used to help the imagination and visualize these concepts. Aids that I have personally used in the past and from constant research on the internet will be employed.
John M. also teaches
About
I am a graduate of Mechanical Engineering from the Federal University of Technology, Akure , Ondo state.
I have experience as a private tutor in basic Primary and Junior secondary school subjects.
I believe that every child is different - concentration level, assimilation rate,previous educational background, interest and I closely evaluate these facors in providing the best tutorials fitted specifically for each child. I also find a balance between conventional and newer teaching methods suitable for children. I collect a lot of feedback from the student to understand their background on each subject; the teaching techniques and pace they respond to best
Education
B.ENG Mechanical Engineering




Jan 2014 - Nov 2018

Federal University of Technology, Akure