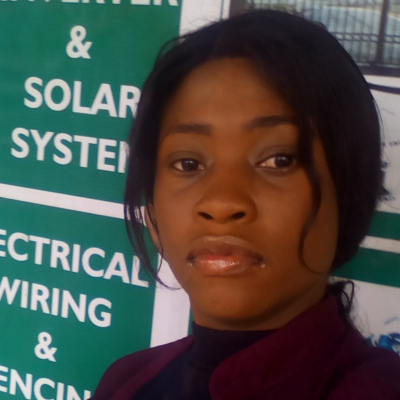 Anizor J.
British Pre-Primary & Lower Primary General Tutor
Home tutor in Lekki, Lagos
A professional tutor you can trust anytime , anyday..
As a British pre-primary and lower primary tutor, some of my activities and skill are;
1.) Ability to communicate complex information in an understandable manner for pupils
2). Prior experience of adopting distinctive teaching methods, organising healthy group discussions and mentoring troubled students
3) I possess strong initiative and exceptional organisational skills. Combined with the ability to work well under pressure
5). Previously employed with St.Luke's Royal Nursery and Primary school. Anambra state where i successfully increased the writing and reading test scores of the students by 16% over two year
6). Teaching English language course is my favorite, because, it not only helps me to nurture that child into a better English speaking student but it helps the student understand every other subjects, because every course done academically always fall in line with the English curiculum.
7) I am capable of simplifying lesson plans to achieve curiculum objectives without sacrificing quality.
About
I am a National diploma graduate of accountancy, from Federal Polytechnic oko. Anambra state. I live in Benin city Edo state.
I have experience tutoring in the Anglican school at Anambra state for two years...and I majored in English, Matchmatics, Agric science, Commerce or business studies.
I never knew I could teach until I had the experience teaching in that Anglican school in Anambra state...Royal Nursery and Primary school.Ifite Ogwari..Anambra state. I will be really glad to work with prepClass and ignite my passion for children and students alike
Education
ND Accountancy




Feb 2012 - Sep 2014

federal polytechnic Oko anambra state
Experience
Class teacher




Apr 2017 - Dec 2018

Royal Nursery and primary School

After conducting morning asembly and the pupils go into their classes, you start the lesson for the day.. I usually start with English Language for the day, and then Mathematics followed up a little counselling session then the children go out for lunch break whilst some, about two kids stay back for extra private counselling session.. When they come in after their lunch break session, I continue with the other two subjects for the day, after which the school closes by 1:15pm